The Problems of the Meat Processing Industry Will Linger After the Pandemic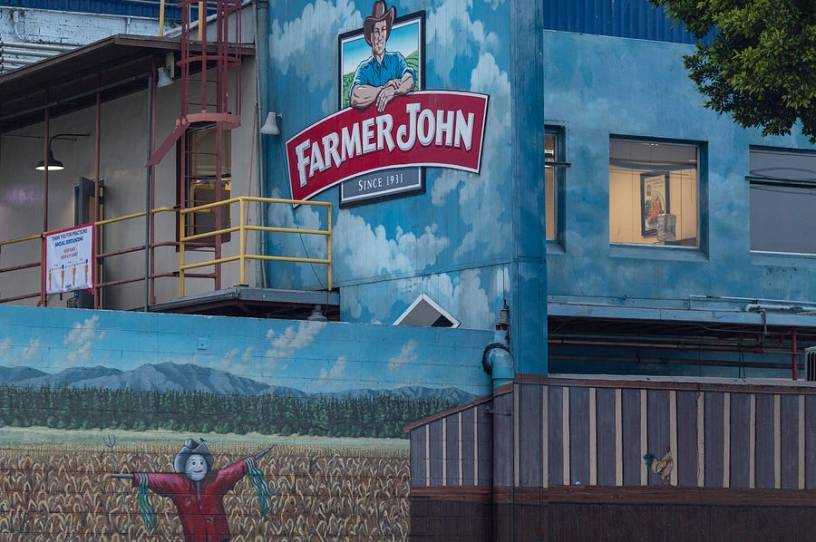 On March 25, 2020, 502,842 hogs were slaughtered in the United States, an all-time record. If you live where I do, hog slaughter numbers are big news. Really. The local farm report tracks this number on the radio every morning, along with high school golf scores and the weather report. I've never told anybody from either coast that people in the Midwest follow hog slaughter reports. (Such is the inferiority complex that comes with being a Midwesterner.)
On April 29, 267,000 hogs were killed in the United States in processing plants. That number was national news. COVID-19 had devastated the workforce in a number of U.S. processing facilities, not only sickening thousands of workers—many recent immigrants to the U.S.—but also disrupting beef and pork supplies for American consumers. By late April, infected workers at one large pork plant in South Dakota accounted for fully one-third of the reported cases of coronavirus in the state. The second-largest pork processing plant in the U.S., in St. Joseph, Missouri, (about 60 miles from my farm) had nearly 400 cases, most asymptomatic, by early May. Rural counties that host packing plants have five times the rate of COVID cases as sparsely populated counties without plants. A number of plants have been taken off line because of the pandemic, from short-term interruptions to several week long halts in production. 
In an April 13 statement that shook the industry to its core, the president of Smithfield Foods laid out the case for panic: "The closure of this facility, combined with a growing list of other protein plants that have shuttered across our industry, is pushing our country perilously close to the edge in terms of our meat supply. It is impossible to keep our grocery stores stocked if our plants are not running. These facility closures will also have severe, perhaps disastrous, repercussions for many in the supply chain, first and foremost our nation's livestock farmers."
Stores limited meat purchases, newspapers and cable news featured visuals of empty store shelves, and the price of hamburger became a topic of national conversation. Although month-to-month price increases for meat were less than 10 percent, localized price spikes garnered considerable attention.