The Radically Normal Virginia Election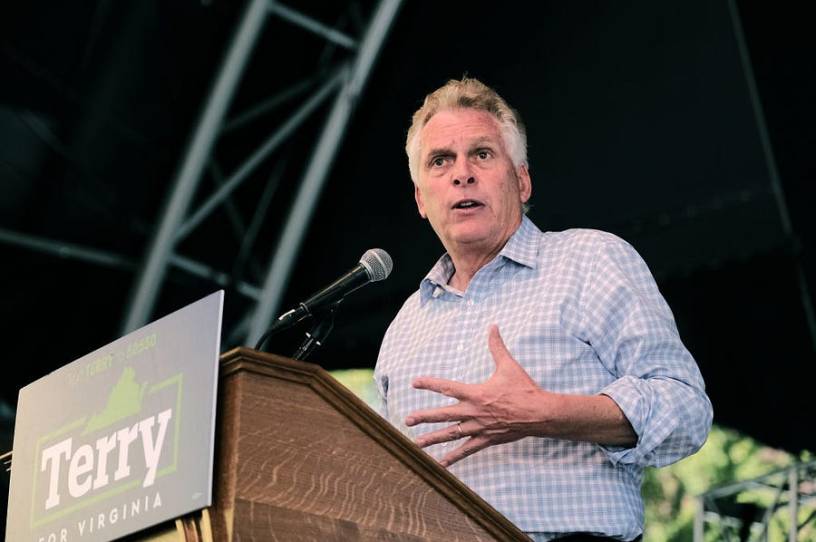 Who cares which rich dude from the swanky side of Fairfax County gets elected the next governor of Virginia next week? Democrat Terry McAuliffe and Republican Glenn Youngkin are both running as moderates and casting their opponent as too extreme for the proudly politically lukewarm commonwealth. Whoever wins, there isn't going to be any sea change in the way Virginia is governed.
We know McAuliffe's claims to moderation are rooted in some fact, given his term as governor from 2014 to 2018. While McAuliffe's tenure was notable for his battles with Republicans in the state legislature, his approach was in keeping with those of a Clinton Democrat—Bill, not Hillary. There was a strong whiff of corruption and quite a bit of symbolic stand-taking on progressive issues, especially in opposing then-President Donald Trump. And also like his mentor, Clinton, McAuliffe wanted to be seen as a pragmatic deal marker and a pro-business, pro-growth kind of Democrat.
There's strong evidence for Youngkin's moderation, too. One does not spend 25 years at the investment behemoth Carlyle Group and rise to become its CEO by being some kind of wacko. This is a world in which a paisley tie can raise eyebrows, so ideological or partisan maniacs would be easy to catch. Youngkin seems very much like the business-casual version of Mitt Romney, who bolted the private equity world to become governor of Massachusetts. Whatever McAuliffe claims about his competitor, the Carlyle Group does not produce radicals. Younkgin's demeanor is so mellow, it makes the most exaggerated attacks from McAuliffe seem out of place. 
The candidates' moderation—both real and performative—is understandable. Virginia voters of the past five decades are not much for kookism. Probably the most progressive governor of the era was now-Sen. Tim Kaine, and he's about as zesty as vegan mayonnaise. Arguably the most conservative has been Jim Gilmore, whom voters punished with a thrashing in his Senate run. Virginia voters like to see the game of political football played between the 40-yard lines, which is where both McAuliffe and Youngkin have spotted the ball. So again, outside of Virginians, who cares which of them serves one term-limited, four-year term as chief executive of the 12th largest state?