The Senate Majority May Run Through Nevada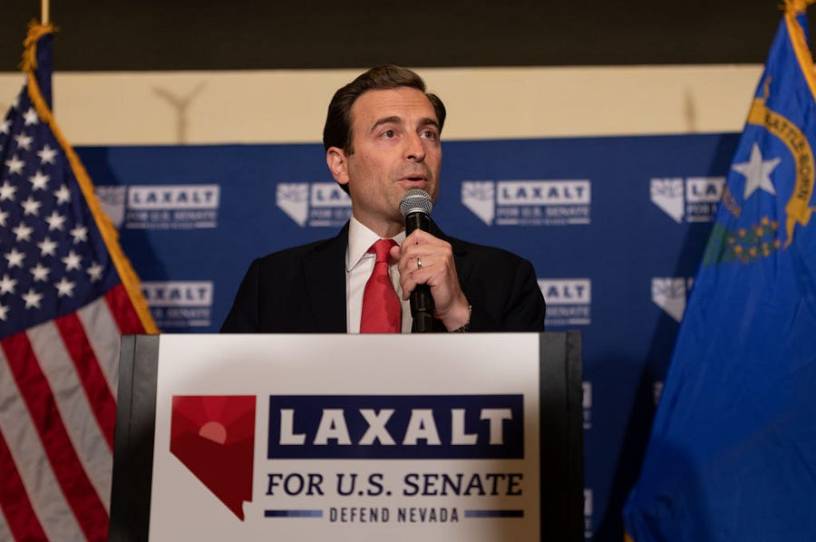 Less than five weeks until the midterm elections, election analysts at FiveThirtyEight and Sabato's Crystal Ball consider only Nevada and Georgia true toss-ups among this year's list of competitive Senate races. 
But Republican candidate Herschel Walker's troubles in Georgia—he now stands accused of paying for a former girlfriend's abortion, per a Daily Beast report published Monday—may bolster the conventional wisdom election analysts have held for months: the Senate majority could hinge on Nevada. If Republicans fail to capture the seat, for instance, they would likely need to win in Arizona, Pennsylvania, or even Georgia to tip the 50-50 Senate in their favor.
The race between Republican former Attorney General Adam Laxalt and incumbent Democratic Sen. Catherine Cortez Masto is a dead heat, with several recent polls showing Laxalt with a narrow lead. But the contest hasn't produced the dramatic news cycles that have characterized battleground Senate races in battleground states like Georgia, Arizona, Pennsylvania, and Ohio, and Google searches for "Nevada Senate" have trailed those other states for months.
"The two candidates out in Nevada don't have that same sort of inherent fascination to them," said Boston College political scientist David Hopkins. "It's an incredibly important race that could well be a decisive race in actual control of the Senate, and it is definitely under-covered."