The U.S. Should Not Let Iraqi Prime Minister Kadhimi Fail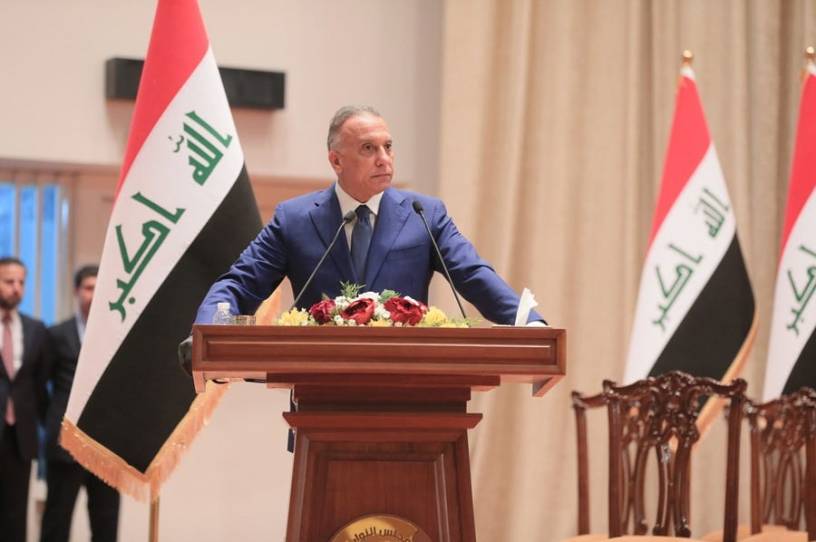 In recent days, Secretary of State Mike Pompeo warned Iraqi Prime Minister Mustafa al-Kadhimi that the U.S. will close its embassy and withdraw diplomats if Baghdad fails to stop rocket attacks by pro-Iran Shiite militias against U.S. interests, creating an unnecessary rift in relations between the two allies. As recently as August, Kadhimi's visit to the U.S. had been hyped as a new chapter in this relationship.
Holding those responsible for violence against protesters and bringing all arms under government control were among Kadhimi's stated priorities when he took office in May. But today he faces an aggravated set of challenges. Falling oil prices and rising COVID rates have produced an economic crisis that is compounding the state's inability to deliver basic services. Unemployment, corruption, and poor public services have led to nationwide protests in the year since the fall of Adel Abdel Mahdi's government.
Like every Iraqi prime minister before him, Kadhimi is performing a balancing act between two foreign backers, the U.S. and Iran, who are pressuring him while themselves engaged in shadow warfare. Back in May, Kadhimi famously told the U.S. that "Iraq will not be a ground for settling accounts." Iranian Supreme Leader Ali Khamenei conditioned Iran's support on leaving the pro-Iranian militias alone. Meanwhile, the barrage of Iranian-fueled attacks to force a U.S. withdrawal have intensified since the U.S. drone strike in January that killed Abu Mahdi al-Muhandis, the head of the pro-Iran Kataib Hezbollah militia that is part of the Popular Mobilization Forces (PMF), and Iranian military leader Qassem Suleimani in December 2019. The U.S. has, in turn, imposed secondary sanctions on political figures and organizations closely tied to Iran and pushed the government to stop importing natural gas and oil from Iran, hoping to isolate Iran further economically.
Kadhimi, however, has never stopped applying pressure on the militias, gradually purging them from state institutions to bolster these and weaken the militias. But when he has acted aggressively, it has backfired, revealing his limited room for maneuver. When he ordered a raid on a Kataib Hezbollah facility that led to the arrest of 14 members suspected of involvement in U.S. attacks, militia members marched into the Green Zone threatening to retaliate.