Trump-Endorsed Tim Michels Prevails in Wisconsin Gubernatorial Primary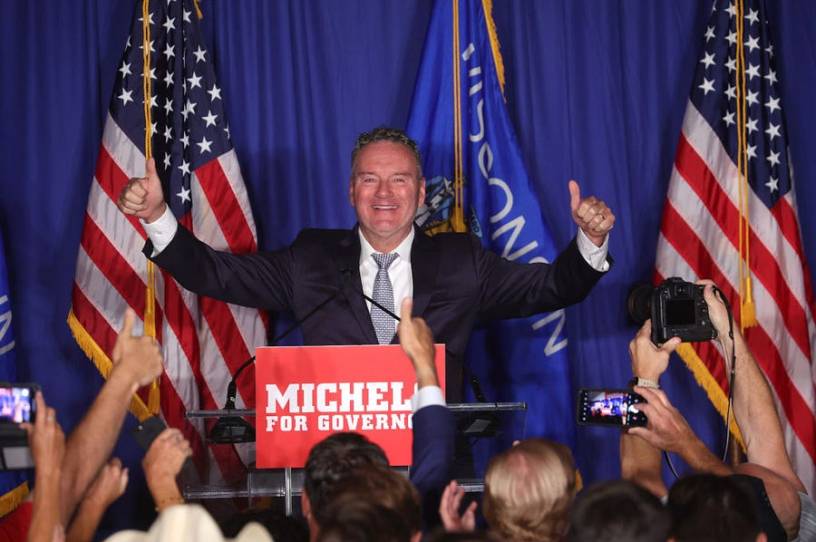 In a consequential GOP gubernatorial primary in Wisconsin, voters tapped construction business executive Tim Michels narrowly over former Lt. Gov. Rebecca Kleefisch in what has been a contentious race. Michels was beating Kleefisch 47 percent to 42 percent Wednesday morning, with more than 95 percent of the vote tallied.
The win is also a victory for former President Donald Trump over former Vice President Mike Pence—who has fallen out of favor with the Make America Great Again crowd since refusing to attempt to overturn the results of the 2020 election.
The two issued competing endorsements in the Wisconsin contest, highlighting a widening rift in the Republican Party. Though the race remained close, it became clear within a couple of hours of polls closing that Michels, Trump's pick, would win.
Kleefisch did take the lead briefly, thanks to suburban areas in Wausau and elsewhere. But her edge remained paper thin and quickly disintegrated as more results from rural areas came in.