Trump vs. Redfield and the Dangers of Poor Public Messaging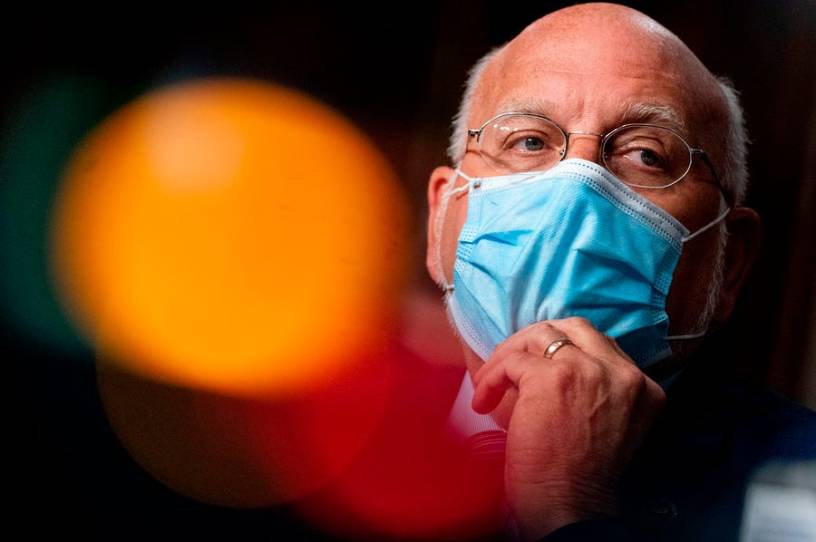 Over the last few months, we've seen President Trump do an uneasy dance with the public health experts running his government's pandemic response. All of his political instincts—his instinctive suspicion of the sort of establishment eggheads who people the health bureaucracy, his constant attentiveness to right-wing media, his tendency to put branding and sloganeering over concern for the facts—pushed him toward picking a fight with his pandemic experts along the lines of his years-long squabble with the intelligence community over Russian election interference. But the incredible gravity of the pandemic partially stayed his hand: After an early period of downplaying and dismissing the virus, President Trump shifted in early March, beginning with a primetime Oval Office speech that essentially functioned as a PSA for good virus-fighting hygiene.
In the months since, Trump has teetered between these two poles: Offering staid and informative briefings on the status of federal pandemic efforts one day, boosting wild conspiracies about the virus and thumbing his nose at his own doctors online the next.
Recently, however, that balance has tipped more and more away from Trump humoring the experts and toward Trump indulging his instincts. In this regard, Wednesday may have been an inflection point.
The pandemic news day began somewhat innocuously, with routine congressional testimony by CDC Director Dr. Robert Redfield on a COVID vaccine, including a discussion about its timing and distribution. The White House had been pushing an aggressive vaccine timeline, which had led many of the president's critics to fret that Trump might lean on his government to approve a vaccine before the November election, whether it was proven to be safe and effective or not. But others thought these concerns were overblown: After all, the experts themselves had been saying that having a vaccine approved within just a few months was not outside the realm of possibility.