Trump's Illness Exposes Weakness In Our Continuity-of-Government Provisions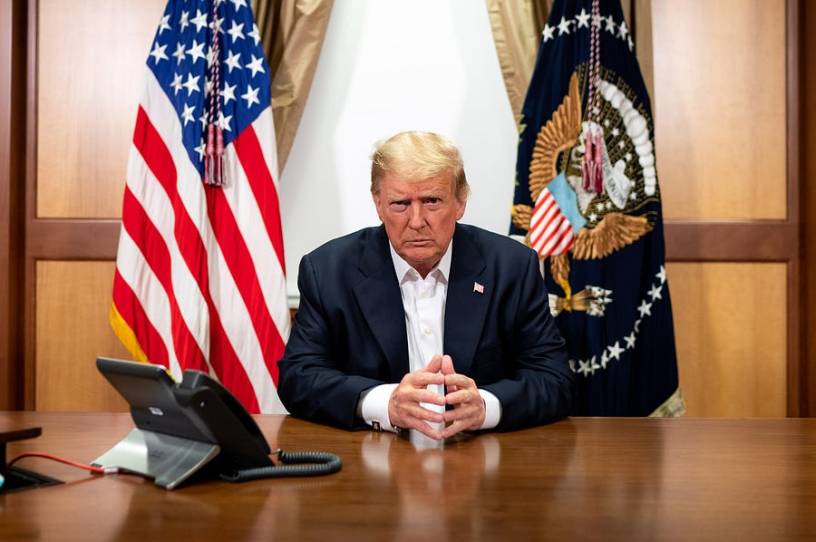 Days after testing positive for the novel coronavirus, President Trump may emerge from Walter Reed Medical Center relatively unscathed from the pandemic that has killed upward of 209,000 Americans. In a recorded speech shared to Twitter, the president thanked the nurses and doctors who are overseeing his treatment and assured followers that he "learned a lot about COVID" during his stay. 
Although Trump seems to be on an encouraging path to recovery, that path has been anything but straightforward. White House Chief of Staff Mark Meadows said Saturday that the president's doctors had been "very concerned" about Trump's deteriorating condition, and cautioned that "he's not out of the woods for the next 48 hours or so." The president's blood oxygen level has reportedly dropped below the normal range at least twice since his positive test, requiring additional oxygen and steroid therapy. Trump's ability to carry out the duties and powers of the presidency during his hospitalization remain unknown, but his bout with the deadly virus illuminated underlying problems with our government that experts have pointed to for years. The fact remains: We are woefully unprepared for a crisis of presidential succession.
In 2009, the AEI-Brookings Continuity of Government Commission—which formed in response to the terrorist attacks of 9/11—highlighted massive gaps in the country's contingency plans in the event that a disaster kills or incapacitates several individuals in the line to be president at the same time. Eleven years later, Congress has yet to make any meaningful legislative changes to address this problem.
The Continuity of the Presidency report opens with a thought experiment. Imagine a scenario in which an al-Qaeda sympathizer diverts a plane into the Capitol building, killing and wounding many (as well as stirring up a general commotion). The president, vice president, speaker of the House, and president pro tempore of the Senate are nowhere to be found. Should the secretary of agriculture assume the presidency quickly to avoid a power vacuum? What if a higher-ranking official resurfaces unharmed?