Trump's Naval Plan Came Too Late. That's Too Bad.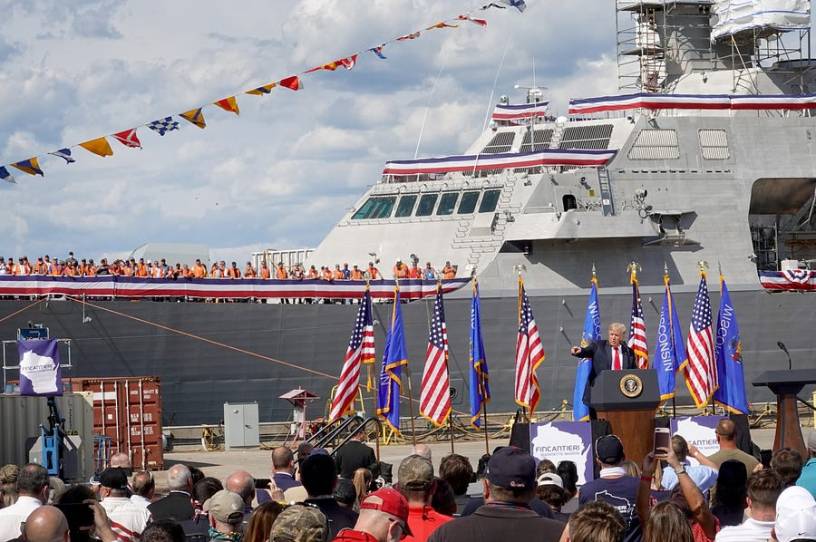 In a recent op-ed in the Wall Street Journal, National Security Adviser Robert C. O'Brien and Russ Vought, director of the Office of Management and Budget, laid out a plan to dramatically increase the size of the Navy. As subsequent reporting from Bloomberg Government details, the plan calls for $167 billion to be spent from 2022 to 2026 on an additional 82 ships. The fleet, which today has fewer than 300 vessels, could grow to 355 ships in 10 years and 400 ships in 20. 
The plan represents a prudent approach to our renewed great power competition with China and would ordinarily be greeted by navalists as representing much needed White House support for reinvigorated American seapower. Coming as it does however, five weeks before a presidential transition, the plan appears to be little more than a political ploy designed to contribute to the Trump team's cynical attempt to box in the Biden administration. This is a good plan, put forward too late, under questionable motivation, and as such, it will likely be ignored as unrealistic. It did not have to be this way. 
In a speech in September 2016, then-candidate Donald Trump promised to build a 350-ship Navy to address the decades-long decline in fleet size and the widely held perception that the Navy was too small for what it was being asked to do. Shortly after Trump's victory, outgoing Obama administration Secretary of the Navy Ray Mabus released a "Force Structure Assessment" that increased the projected size of the Navy from 308 ships to 355 ships (although the actual size at the time was about 280 ships). This plan did cause tension within the Obama administration, but the stage was set for the Trump administration to deliver on its promise. 
Had the Trump team come into office prepared to implement his promise, it would have found a willing partner in the Republican-controlled Congress. Historically, growing the Navy has required consistent presidential leadership and advocacy (in addition to congressional support for funding). While candidate Trump was happy to promise a larger fleet, the hard work of justifying it was not consistent with President Trump's approach to governing, and the larger fleet went undelivered upon. Adding to the lack of priority given to growing the Navy was a series of tragedies and leadership scandals that raised basic questions of competence and confidence. Over time, the promise went unfulfilled and Congress became irritated with the Navy for seemingly not being able to deliver basic force planning documents upon which it relies for its oversight function.