Two Years After Singapore, the North Korea Threat Remains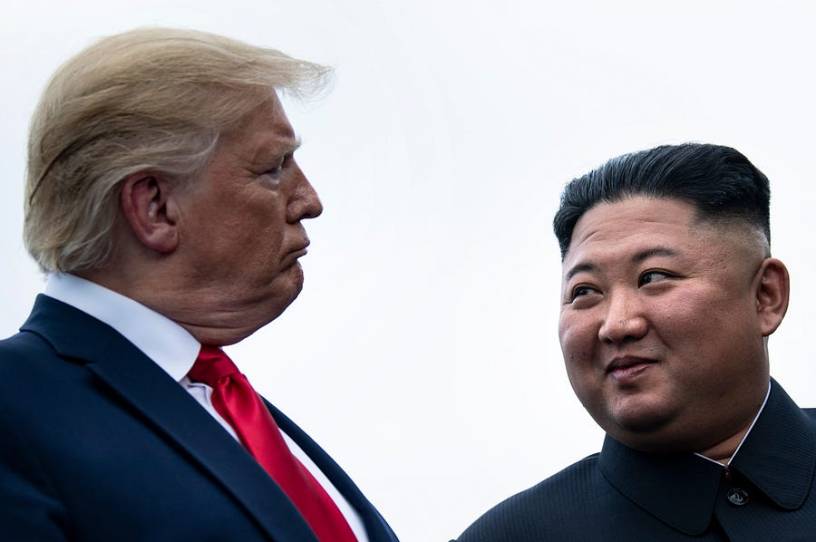 It's been just more than two years since President Donald Trump's 2018 historic and unorthodox meeting with North Korean leader Kim Jong-un. Trump set aside the consensus of experts that North Korea should first commit to detailed denuclearization steps prior to Washington accepting Pyongyang's long-standing demand for the first bilateral summit meeting. After the meeting, Trump exclaimed that "there is no longer a nuclear threat from North Korea" and that "total denuclearization [is] already starting to take place." 
The euphoric claim of breakthroughs were premature. There has been no progress toward denuclearization nor any degradation of the North Korean military threat to the United States and its allies. Before North Korea pulled the plug on negotiations, U.S. officials admitted that the two sides hadn't even agreed on simple terms such as "denuclearization" or "Korean Peninsula," let alone the sequencing, linkages, and timeline for achieving it.
Since Singapore, North Korea has augmented and refined its nuclear and missile arsenals. Satellite imagery reveals Pyongyang has produced additional ICBMs capable of reaching the United States and expanded and refined production facilities for fissile material and warheads, missiles, and mobile missile launchers. The regime also likely has produced another 10 or more nuclear weapons' worth of fissile material, given expert assessments that North Korea can produce seven to 12 annually.  
In 2019, Pyongyang unveiled five new weapons systems, some possibly nuclear-capable, that enhance the regime's ability to attack South Korea and U.S. forces stationed there. Last year, the regime launched 26 missiles, the most violations of U.N. resolutions ever in a year. North Korean officials have warned the country will unveil a new strategic weapon and recently threatened unspecified military action against South Korea. Just this week, North Korea blew up a liaison office in the city of Kaesong that served as an embassy of sorts for the two countries, who are still technically at war.