Ukrainian Civilians Don't Want War But Are Ready to Fight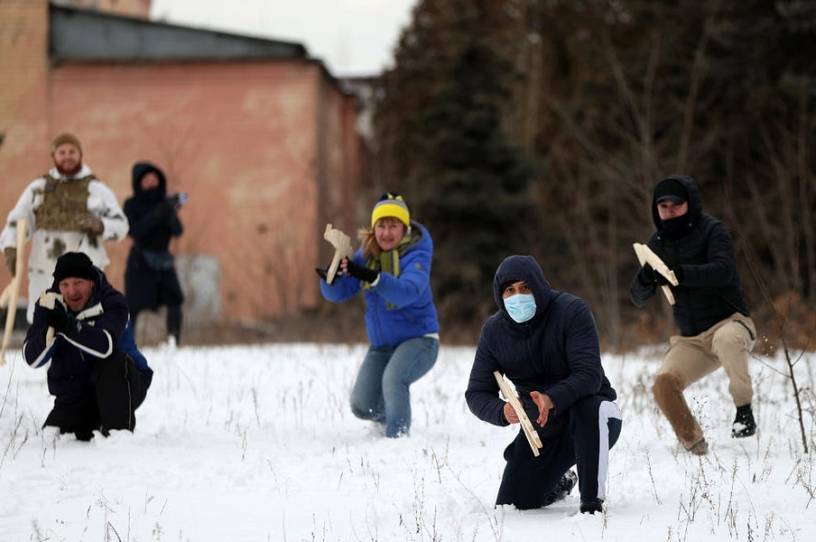 When war began in Ukraine eight years ago, the speed and ferocity of the Russian advance found many—the provisional government in Kyiv foremost among them—wholly unprepared. Just days after ousted Ukrainian President President Viktor Yanukovych fled to Russia in the early hours of February, 22, 2014, Vladimir Putin's now-infamous "little green men" moved into several strategic checkpoints and government buildings across the Crimean Peninsula. 
Less than 10 months later and in close coordination with Kremlin-backed separtist movements in Donetsk and Luhansk, Putin launched a campaign of hybrid warfare in Ukraine's eastern Donbass region. Despite attempts by the international community to impose ceasefires through the dubious Minsk accords, Ukraine's fight against its neighbor to the north and local proxies persists. 
But the Ukraine of today is not the Ukraine of 2014. 
In the years since Putin's invasion and annexation of Crimea, the Ukrainian military has expanded into one of the European continent's largest, with more than 200,000 active duty troops and 900,000 reservists. Armed with advanced weaponry from NATO member states—including Turkish-made Bayraktar TB2 battle drones and Javelin antitank missiles—and trained by its Western partners, Kyiv's fighting force would present Putin with a formidable opponent should he follow through with the tacit threat posed by the 130,000 Russian troops and accompanying military infrastructure concentrated near Ukraine's borders.