We're About to Learn a Lot About Just How Contagious Coronavirus Is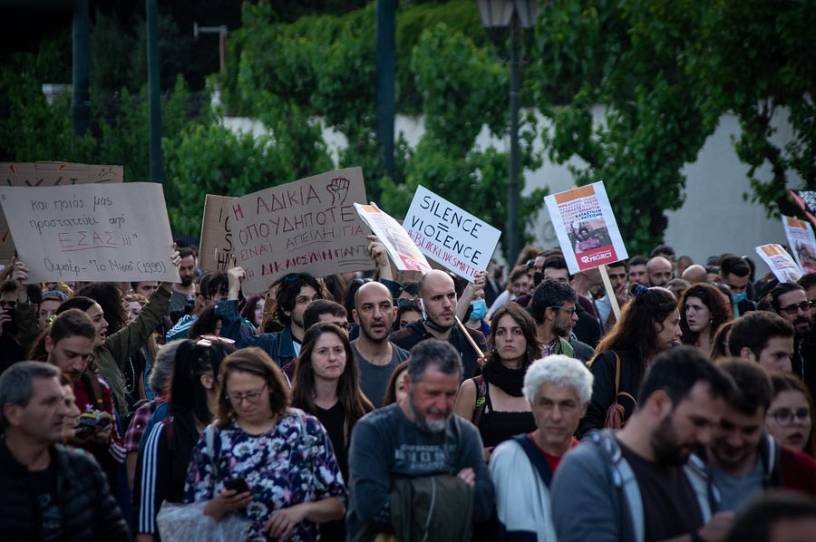 Here's the good news: Two weeks from now, we'll know a lot more about how easily COVID-19 spreads outdoors than we do right now.
After a week of mammoth crowds clustering in cities across the nation to protest the death of Minneapolis resident George Floyd at the hands of police, many have asked the obvious question: Hey, aren't we still in the middle of a pandemic? After two months of shutdown managed to slow the advance of the coronavirus—but not to beat it back—a sudden deluge of crowds have led to understandable fears of a resurgence.
Epidemiologists agree: While there are things protesters can do to cut down transmission in a crowd, primarily by masking and doing their best to maintain social distancing, it's undeniable that they present an elevated risk. How elevated? Time will tell.
When America and the world battened down the hatches to brace against the pandemic back in March, the details of the coronavirus's transmission remained largely a mystery. Discouraging early reports that it was more contagious than the flu, coupled with the dizzying feeling as testing efforts got underway that the disease was breaking out everywhere in America at once, all contributed to a nationwide sense of omnipresent danger. Anybody you passed at the store or in the street might have the virus, and if you got too close for an instant you'd probably get it too.
You're out of free articles
Create an account to unlock 1 more articles