Were the St. Louis Homeowners Just 'Standing Their Ground'?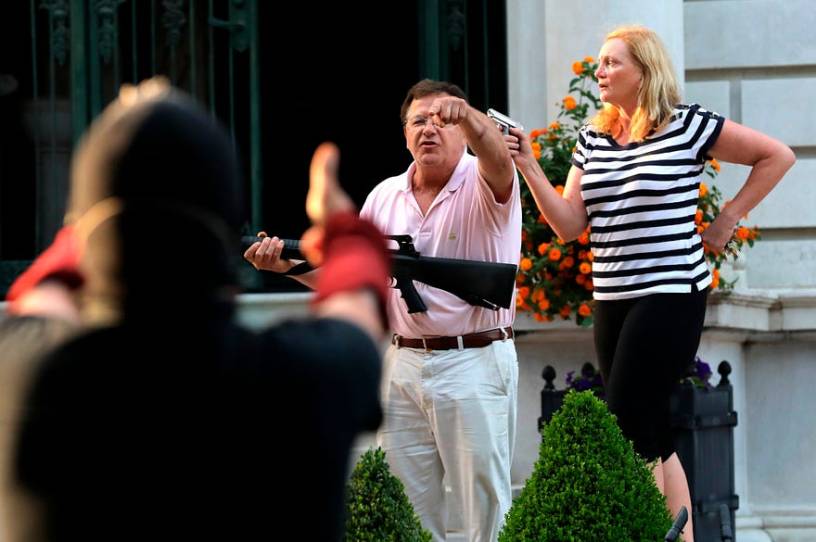 A scene from a standoff at a protest in St. Louis raced across the internet Sunday night: A middle-aged couple, standing outside their expensive home, brandishing and pointing guns at protesters walking past on the sidewalk while shouting back and forth with them.
Videos shot at the scene provoked instant partisan reactions. Many liberals denounced the homeowners as racists, or gun nuts, or both; many conservatives pointed out the protesters were trespassing on a private street—had in fact damaged a gate to enter a private neighborhood—and applauded the couple for taking action to protect their home. 
To unpack some of the legal issues at play here, we spoke with Stephen Gutowski of the Washington Free Beacon—one of the country's best reporters on firearms issues.
Andrew Egger: If you're a homeowner in this couple's shoes, what are your rights and what would be crossing the line?