What Are the Real Stats on Black vs. White Violence and Police Shootings?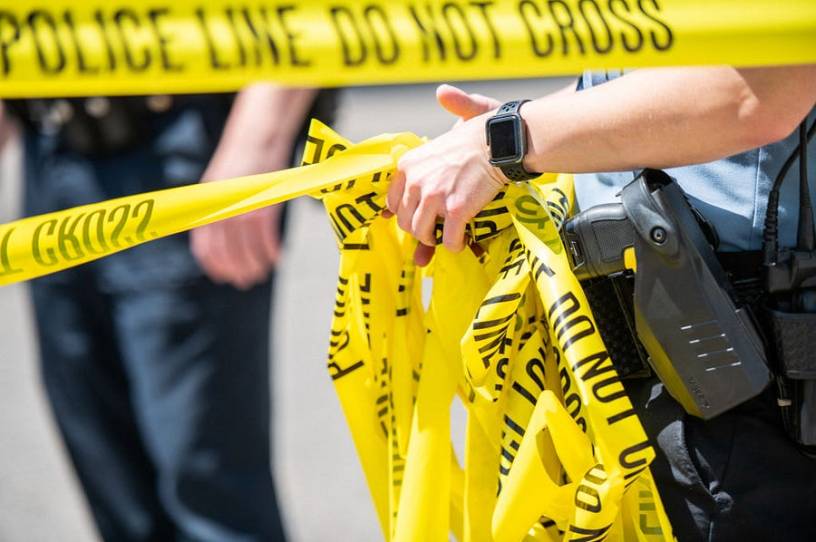 A viral photo on Facebook claims to break down the ethnicities of murder victims and murderers: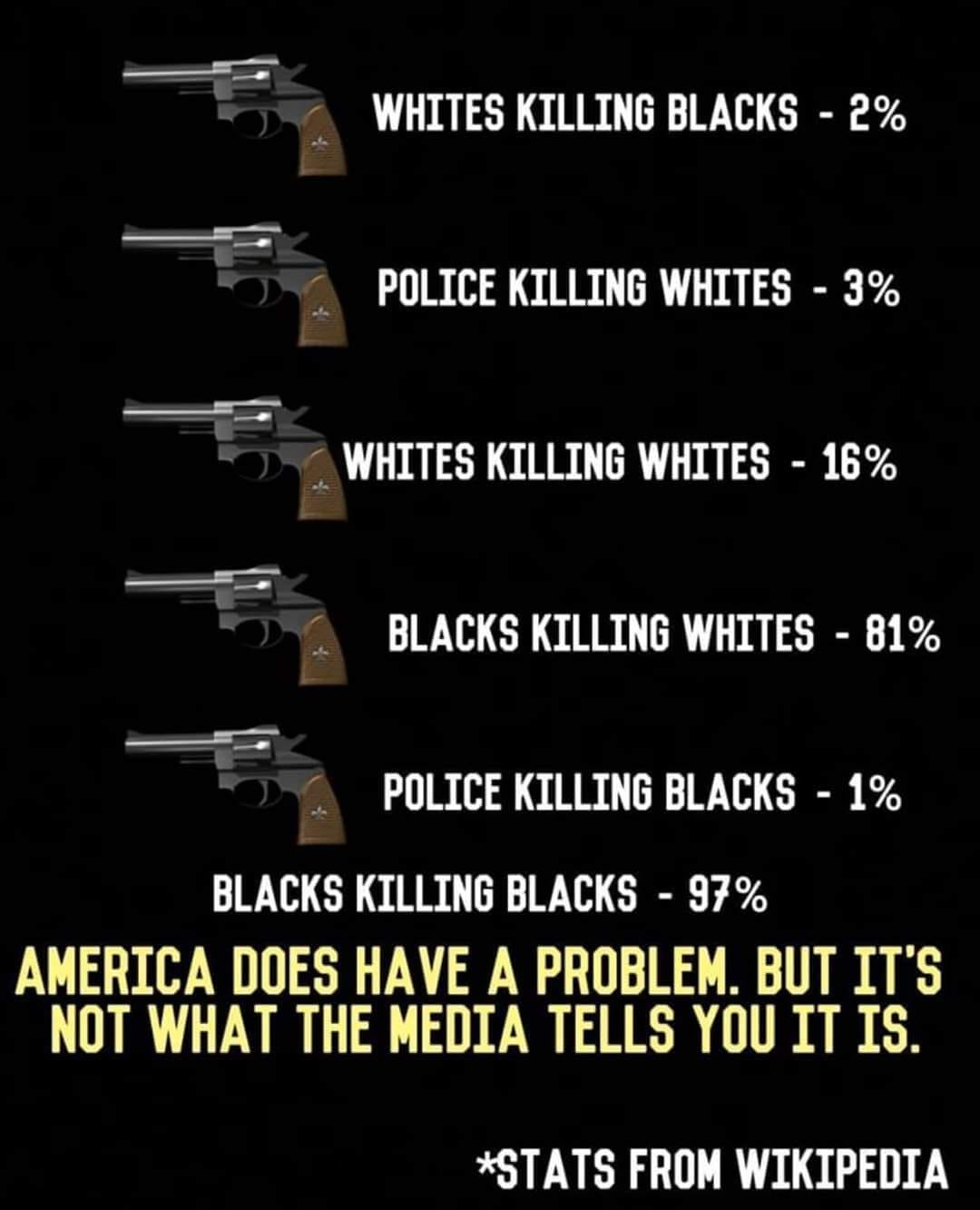 The photo has been viewed nearly 5 million times since it was first shared on July 6. While the image states that the data is pulled from Wikipedia, it does not provide any further information that makes it possible to track down the source of the statistics. However, the FBI reports crime statistics annually, and data from the most recent year (2018) contradicts the numbers in the picture.
In 2018, the FBI estimates there were about 16,200 homicides in the United States. Data on these murders is very limited, however. For example, not every murder is solved—38.4 percent went unsolved in 2017, and the number of individuals involved in every murder is not known. Likewise, the race of the perpetrators is not known in every homicide case. The FBI does report, though, that in cases of a single victim and single offender the race of both the murder victim and murderer are known in 6,570 cases. Of those, 3,315 victims were white, with 2,677 of those killings (80.8 percent) being carried out by another white individual and 514 (15.5 percent) being carried out by a black individual. The remaining 124 white victims were killed by perpetrators of other races.* There were 2,925 black victims of murder in 2018, of whom 234 were killed by a white individual (8 percent) and 2,600 were killed by a black individual (88.9 percent). Again, the remainder were carried out by perpetrators of a different race. 
The Washington Post maintains a database of fatal police shootings, which includes information about the victims. In 2018, the Post reports 880 such killings took place. (That number is likely low and the database is frequently updated when more cases come to light.) Of those 880 deaths, 454 of the victims were white and 228 were black. Presumably, the viral photo is suggesting that police shootings represent 3 percent and 1 percent of total killings of white and black people respectively. While it isn't clear if the FBI statistics include police shootings, even adding those numbers to those reported by the FBI, the numbers don't support the claims in the viral photo. In that case, police shootings represent the deaths of 12 percent of white victims and 7.2 percent of black victims.