What We Lose With Jury Trials on Hold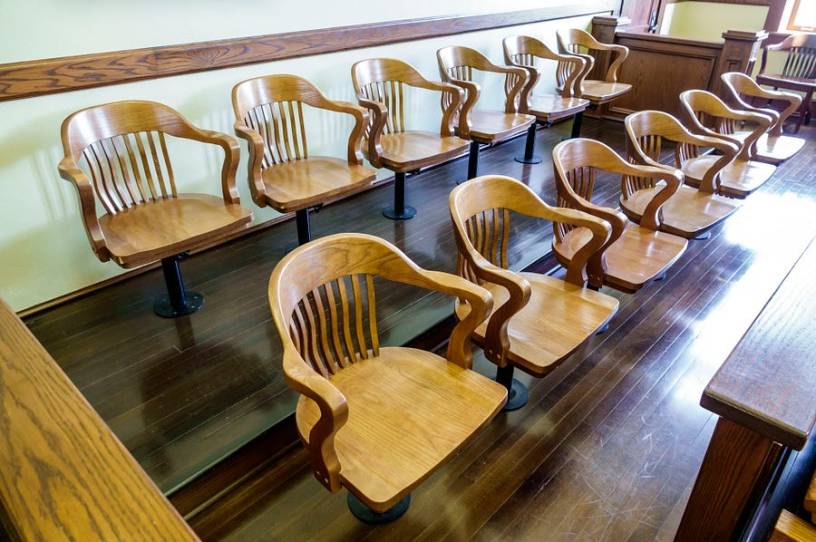 Last week, likely for the first time in our history, we held no jury trials—not in my courtroom or in any other courtroom across the country. We have had jury trials, in every state in the union, for hundreds of years—since before we ratified the Constitution, before Jefferson wrote the Declaration of Independence. The jury trial is part of the fabric of who we are as a nation: John Adams first became famous for representing British soldiers before a Boston jury; Hamilton and Burr first grew to loathe each other in front of a New York jury; and Lincoln first perfected his plainspoken prose "riding circuit" with the judges and juries of rural Illinois. We will miss our jury trials—now more than ever—because they are, as Adams once called them, the "heart and lungs" of our democracy. 
In political elections, our individual vote gets drowned out in a sea of thousands, or tens of thousands, or—in the context of presidential politics—even tens of millions of votes. But, in the jury room, as anyone who has ever seen 12 Angry Men knows, every vote counts—and not just as one vote out of 12. Because a jury's verdict must (in most cases) be unanimous, in the jury room, any one vote counts as much as all the other votes combined. And that's true whether the holdout vote is black or white, rich or poor, religious or agnostic.
In my courtroom, when I pick juries, I make it a point to look into the jurors' faces as I call out their names. And, invariably, I see one unambiguous emotion imprinted there: horror. How—they seem to be thinking to themselves—could I have been this unlucky? Why—out of this cobbled-together collection of human beings—did this judge pick me? But, by the end of the trial, when I go back into the jury room to hand the jurors' their certificates, and to thank them for their service to their community, I gaze into their faces again. And, this time, I inevitably see an entirely different emotion there—and that is gratitude. Why? Because, however toxic our politics might become—however much the national mood makes us feel as though we're divided beyond repair—jury service reminds everyday people of how vibrant and alive our democracy truly is.
Juries aren't perfect, to be sure. For years, juries across the country treated black citizens differently than white ones. Juries are also famously unpredictable. I'm reminded of a lawyer who thought a juror was scowling at him during closing arguments. He was sure the juror was against him. After the jury ruled in his favor, he asked the juror about her scowl, and she explained that she had agreed with everything he was saying—and that the displeasure she was evincing was directed not at his client, but at his opponent.