Why China Is Unlikely to Save Russia's Economy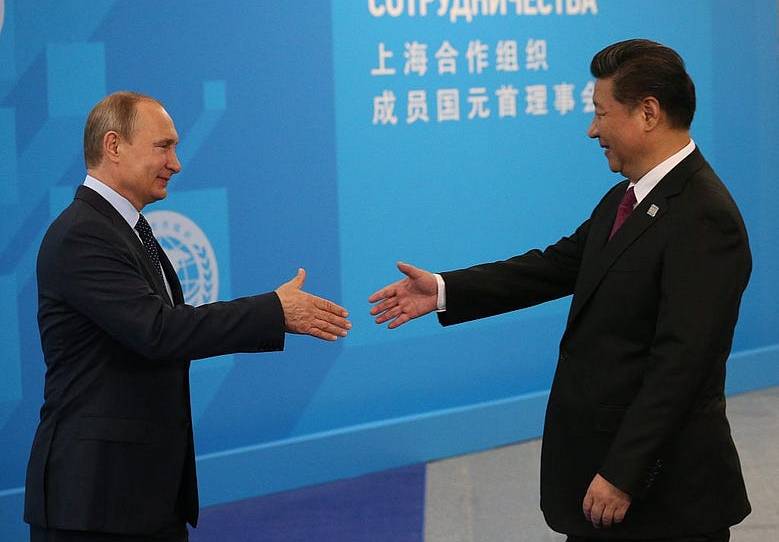 The war in Ukraine has brought unprecedented sanctions against Russia. Some of the harshest sanctions include banning several Russian banks from the SWIFT payment system, an American ban on the import of Russian oil, and the seizing and freezing of not just Russian oligarch assets but also the foreign currency and gold reserves of the Central Bank of Russia. The severity of these sanctions has prompted some on the pro-Putin right to suggest the West stands to lose more than Russia from the sanctions, or that the sanctions will merely tie Russia and China together. If Russia cannot trade with the West, it will just trade with China instead, this line of argument goes. But there are several reasons why China won't save Russia's economy:
First, supply chains. If there is one thing we should all have learned during the past year of higher and higher inflation, it is that supply chains, even today, are quite inflexible and prone to bottlenecks, especially when there are sudden changes in demand. Imagine now that, instead of shipping all their exports and imports to and from Europe, Russia had to ship them to and from China—a country that, for reference, is 4,500 miles away from Germany. 
Russia also has to do this with no foresight whatsoever. With the pandemic-related supply chain issues, there were months of warnings, allowing planning to take place that was able to at least somewhat mitigate these issues. Russian exporters and importers are also highly unlikely to have the same level of access to highly skilled supply chain specialists and supply chain software that big companies in the West have.
Of course, supply chains mostly affect goods, not services. That, however, brings us to my next point.