Why Is the Democratic Party Even Having Another Debate?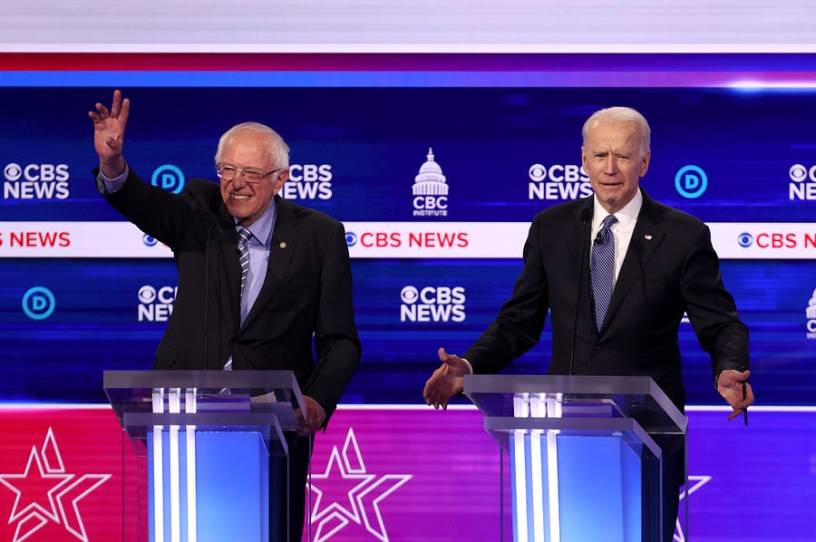 In the wave of COVID-19 closures and cancellations, CNN announced that it was moving Sunday's Democratic Primary debate between Joe Biden and Bernie Sanders—previously scheduled in Arizona—to its Washington, D.C., studios without a live audience. With almost all sporting events canceled for the foreseeable future, viewership may actually tick up.
That is bad news for Joe Biden and the Democratic Party.
Another round of big primaries are scheduled for Tuesday—Florida, Illinois, Arizona, and Ohio—with nearly 600 delegates at stake. Notably, three of those four are swing states that Democrats lost in 2016, along with a top tier Senate race in Arizona. Biden is currently forecasted to win them all, with the biggest margins in Florida—which also happens to have the most delegates up for grabs. 
And Florida is particularly interesting. As Marc Caputo, longtime Florida political reporter, noted in Politico: "More than a quarter of the Democratic primary electorate is traditionally African American, Biden's base. Two-thirds are typically 50 or older, also Biden's stronghold. And about 60 percent in the polls consider themselves moderates or even conservatives—ditto, advantage Biden." Even more devastating, Biden is winning Hispanics in that state by a whopping 34 percent after Sanders' Castro-affectionate comments on 60 Minutes.