Why Nikki Haley Is Feeling Confident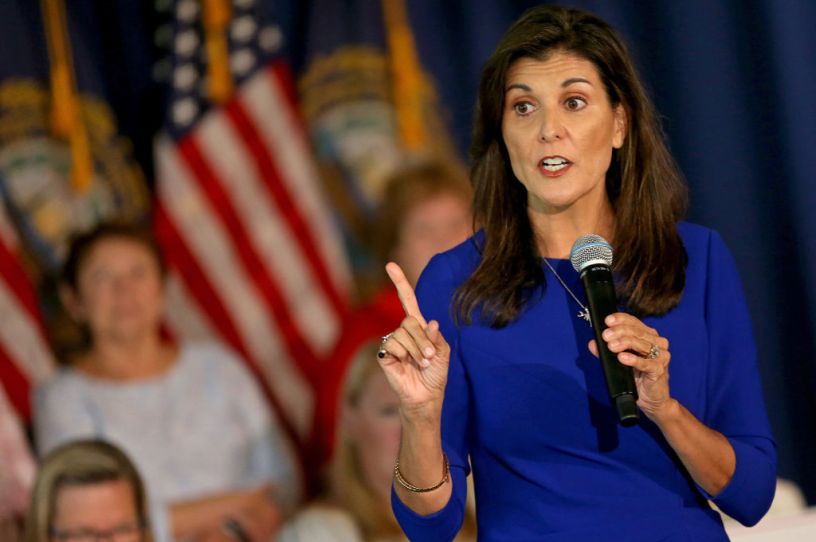 Republican presidential candidate Nikki Haley campaigns in New Hampshire on May 24, 2023. (Photo by Matt Stone/MediaNews Group/Boston Herald via Getty Images)
HANOVER, New Hampshire—Nikki Haley is good on the stump. Republican voters who fill her town halls sure seem to think so, repeatedly interrupting the former South Carolina governor with applause and showering her with compliments. Yet her presidential campaign is still searching for a breakthrough.
Haley says she isn't worried.
"I am comfortable with every benchmark I'm hitting," she tells The Dispatch in an interview. "I fully expect us to stay where we are until midfall. Then, by midfall, it'll start to shake up after the debates, after things start to move and all that's going to happen."
Haley entered the race in mid-February, three months after former President Donald Trump, in whose Cabinet she served for two years as U.S. ambassador to the United Nations. She has remained mired in the low single digits in state and national polls, and trails her former boss by 50 percentage points in some cases.