Why State Election Reform Bills Don't Signal a New Jim Crow Era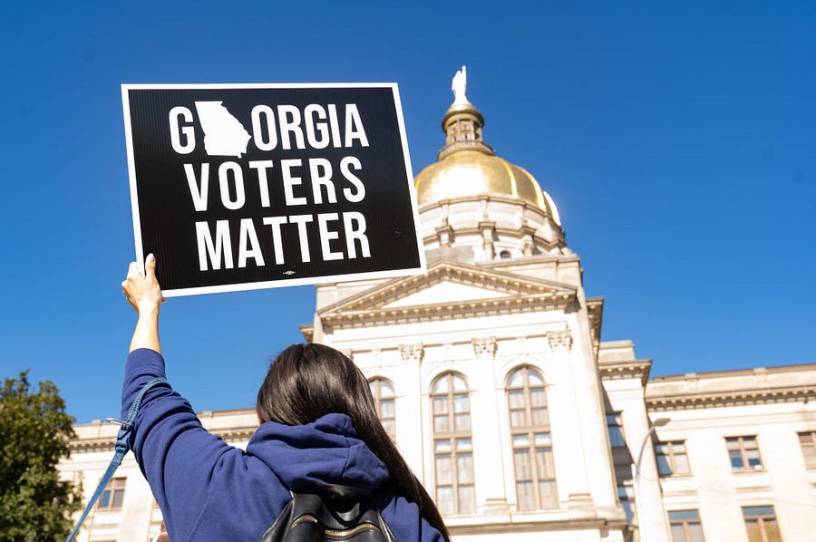 The Washington Post's fact checker has awarded President Joe Biden four Pinocchios for saying that a new Georgia law would "end voting at five o'clock when working people are just getting off work"—it won't—and then repeating the untrue claim in similar words the next day.
When it comes to stretching the facts about the legislation recently passed in Georgia, Biden is far from alone. The law, widely portrayed as a horrendous venture into so-called voter suppression, actually contains many provisions that liberalize access to ballot methods that came in handy during the pandemic, such as early voting, as well as addressing the genuine problem of long lines at polling places. 
Post columnist Henry Olsen ably rebuts the main claims and calls the new law "a decent attempt to balance voter access and election integrity" that "has been unfairly and maliciously maligned." (For simple explainers about the law's main provisions, see this one from Georgia Public Broadcasting, or this one from Business Insider.) Regarding a much-criticized provision on giving items of value to electors waiting in line, Dan McLaughlin at National Review Online emphasizes that other states like New York have long had similarly worded prohibitions without great controversy.
Want another narrative scrambler? On March 29 the heavily Republican Kentucky legislature passed by near-unanimous margins a "significant" bill that, to quote the Courier-Journal, "will make three days of widespread early voting a regular part of the state's future elections and expand people's access to the ballot in other ways while also instituting new security measures."