Enemy of the Constitution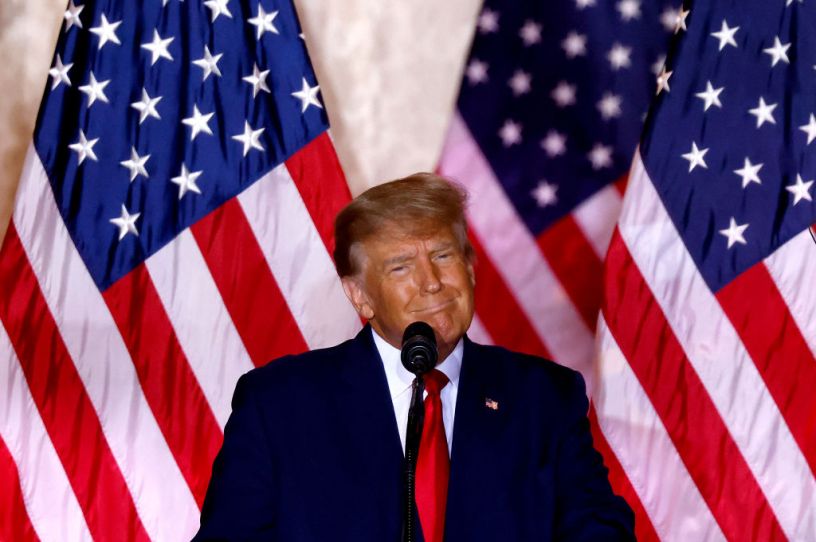 Former President Donald Trump speaks at the Mar-a-Lago Club in Palm Beach, Florida. (Photo by Alon Skuy/AFP/Getty Images.)
Punditry is the easiest job in the world. Yet even easy jobs have their hazards.
We all make mistakes at work. But if you opine for a living and have any kind of readership, thousands of people are privy to those mistakes. And every flub is recorded for posterity by an Internet that never forgets.
Getting things embarrassingly wrong and having antagonistic strangers remind you unto eternity just how wrong you were comes with the territory.
A lesser known drawback of punditry, though, is getting things right and feeling miffed when your rightness goes unacknowledged.