Full Eeyore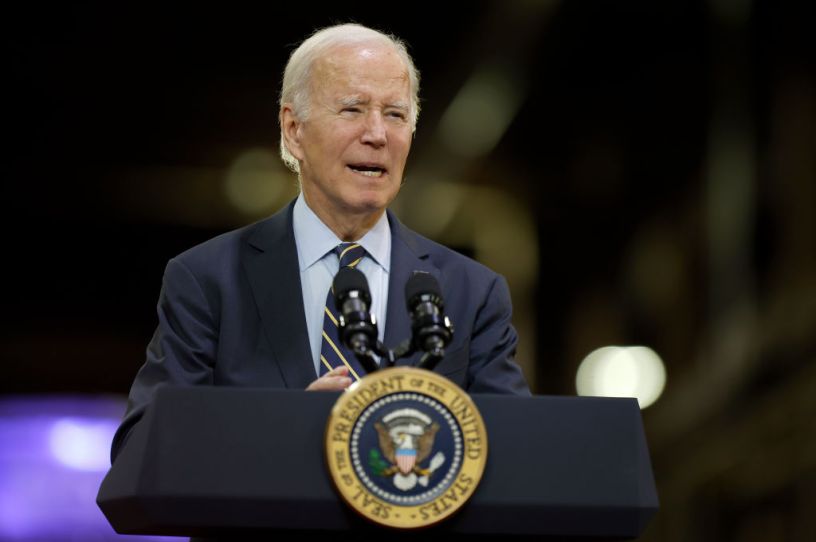 President Joe Biden on November 6, 2023 in Bear, Delaware. (Photo by Chip Somodevilla/Getty Images)
From time to time I'll run across a pre-war newsreel and wonder how theatergoers of the day felt watching it. Was there meaningful dread at seeing things unravel politically in Europe and the Far East or tedium in the expectation that chances of a disaster were remote?
I would have been in the "dread" group, not because I'm perspicacious but because I'm pessimistic. And I would have reproached myself for just that reason: Someone prone to dread usually ends up worrying over nothing.
Bear that in mind and discount my opinion accordingly when I say that this is the most discouraging moment conservatives of my bent have experienced since January 6, 2021.