Inside, Outside, Upside Down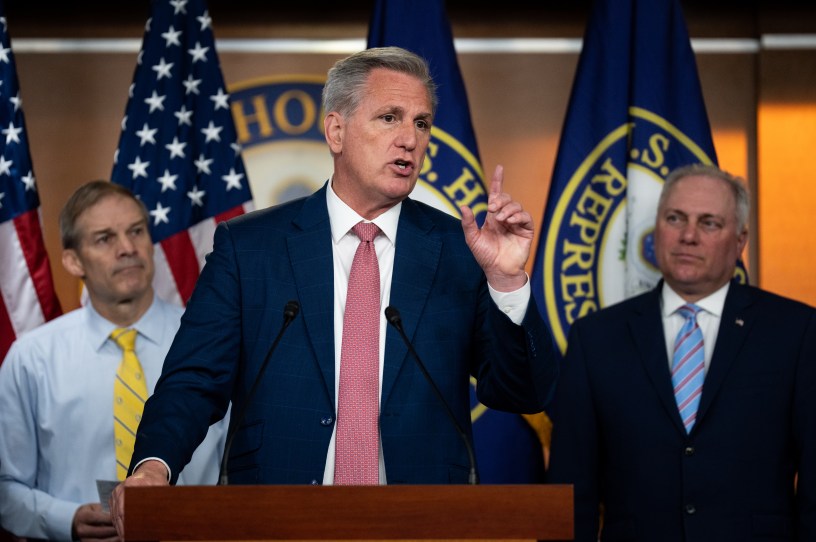 House Minority Leader Kevin McCarthy speaks during a House Republican news conference on Wednesday, May 11, 2022. (Bill Clark/CQ-Roll Call/Getty Images)
Wednesday's G-File (🔒) was classic Jonah Goldberg. It was clearly correct on the merits, and it seemed almost scientifically engineered to antagonize knee-jerk populists.
Those are my favorite Jonah takes, as regular readers know.
Transparency in government is like any other medicine, healthy in the right dose but dangerous when taken to excess. Congress has overdosed, Jonah argued, popping transparency pills like Matt Gaetz (allegedly!) gobbling E.D. meds before a big date. No institution will function ideally with its members constantly under public scrutiny, yet that's the sort of government accountability that populist political trends and ubiquitous modern media demand.
In the end, Jonah wrote, the legislative sausage needs to get made. Making it would be easier if a little more time were spent in smoke-filled rooms and a little less were spent behaving like a monkey with a pair of cymbals on Fox News. I agree with that, as regular readers also know.