The Player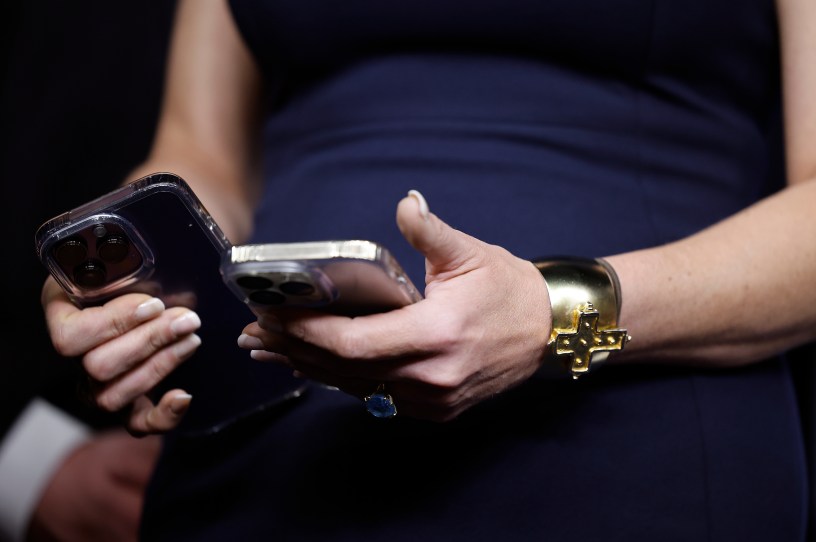 House Oversight and Accountability Committee member Rep. Nancy Mace (R-SC) looks at her two mobile phones during a news conference to present preliminary findings into their investigation into President Joe Biden's family during at the U.S. Capitol on May 10, 2023. (Photo by Chip Somodevilla/Getty Images)
Half of my day is spent writing this newsletter. The other half is spent spamming the Dispatch Slack channel with news links and inane hot takes, which my colleagues graciously receive with awkward silence.
This week, most of those takes have been variations on a theme: Nancy Mace is the worst.
That qualifies as a hot take because Nancy Mace is not the worst. She's not even the worst of the eight Republicans who voted to oust Kevin McCarthy, one of whom admits to praying for smaller majorities for his party in Congress and another of whom is, uh, Matt Gaetz.
Almost by definition, if you're part of a group that includes someone prone to regaling colleagues on the House floor with videos of his sexual conquests (allegedly!), you're not the worst.
Even if you are the worst of a small but terrible group, the competition for "worst Republican of the Trump era besides Trump himself" is impossibly stiff. A second-term member of Congress isn't going to win it. And if one did, there are stronger candidates than Mace.
Yet somehow, I feel it in my bones: Nancy Mace is the worst.