Kevin's Best Friend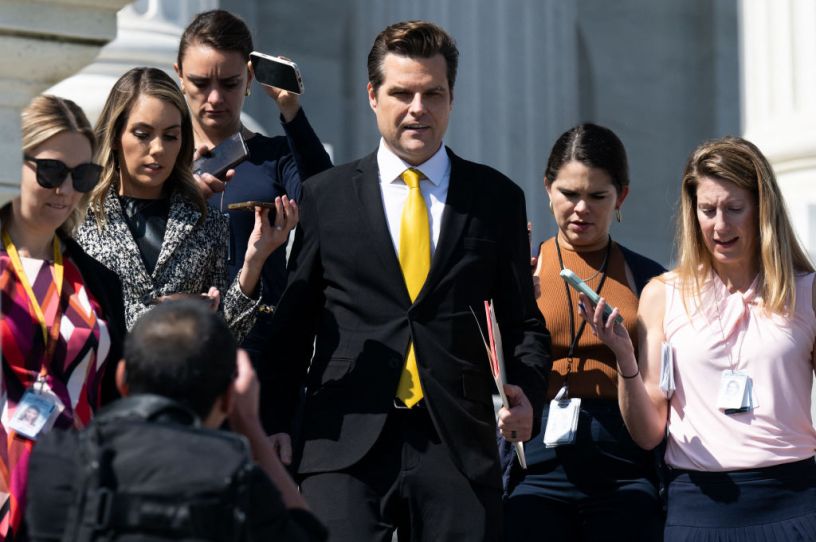 Rep. Matt Gaetz speaks to the media after speaking on the House floor about a possible effort to oust House Speaker Kevin McCarthy, outside the Capitol in Washington, D.C, October 2, 2023. (Photo by Saul Loeb/AFP/Getty Images)
Would you rather have Speaker Kevin McCarthy or Speaker Matt Gaetz?
McCarthy is slippery, mealy-mouthed, and a servile lackey to Donald Trump in most things. He's no one's idea of a serious legislator, and he pales as a strategist by comparison to Mitch McConnell and Nancy Pelosi.
But between the two options I've offered, it's no contest, is it?
The last two weeks of shutdown theater in the House have functioned as a sort of slow-motion referendum on the question. Republicans and Democrats in the House might even soon cast a vote that'll pit McCarthy against Gaetz directly. In the end, I suspect, it won't be close.