Maximum Chaos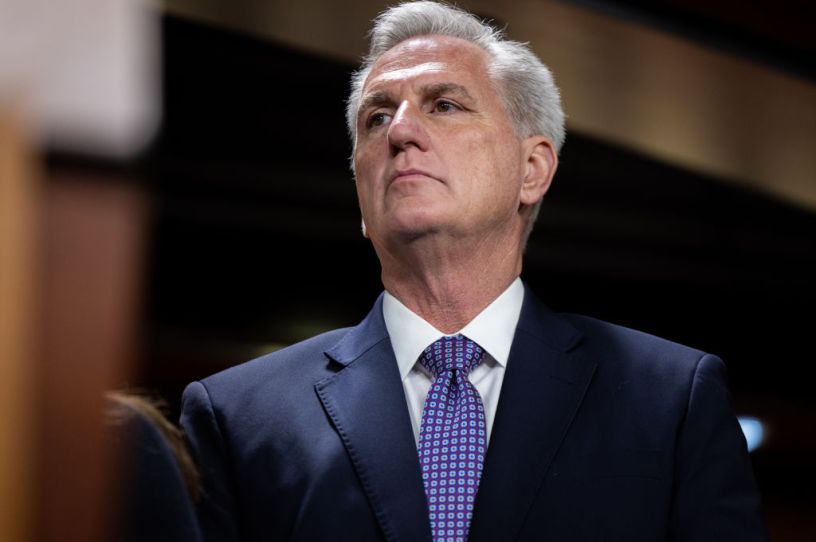 House Minority Leader Kevin McCarthy speaks at a House GOP leadership press conference on government funding on December 14. (Photo by Nathan Posner/Anadolu Agency/Getty Images.)
Are you enjoying the humiliation of Kevin McCarthy?
His recent humiliation, I mean, not the ongoing slow-burn humiliation that's defined his career for most of the past 10 years. Although the former is obviously part of the latter.
As is true for the wider Republican Party, McCarthy's embarrassments typically, but not always, involve Donald Trump. His first great humiliation came when John Boehner quit as speaker in 2015, leaving the then-majority leader next in line to lead the chamber. But McCarthy couldn't find the votes; his candidacy collapsed, clearing the way for Paul Ryan to ascend.
A year later, with Trump winning primaries, McCarthy was caught on tape musing that he thought the soon-to-be Republican nominee was being paid by Vladimir Putin. But after Trump won the presidency and began converting the party into a personality cult, McCarthy recognized that all paths to power would run through the cult leader. So he wooed Trump, successfully enough that a man whom he once suspected of being a Russian agent took to calling him "my Kevin."