The Five Stages of Biden Grief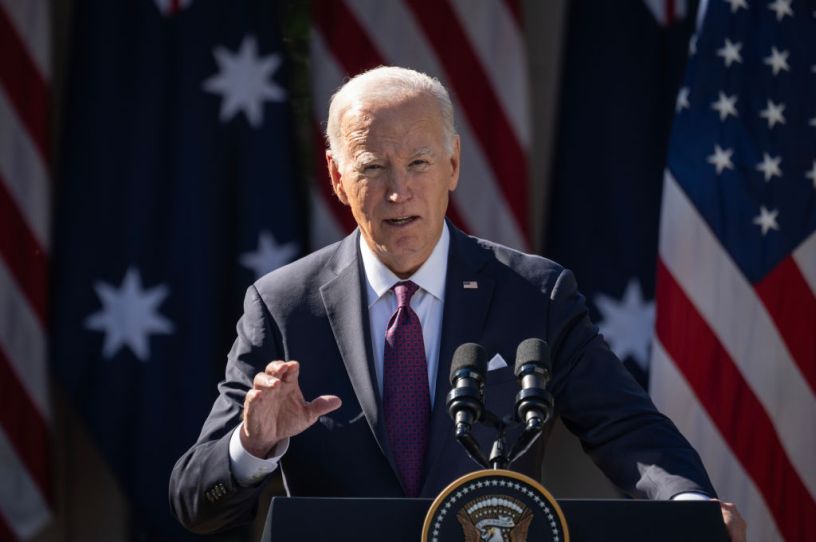 President Joe Biden in the Rose Garden at the White House on October 25, 2023. (Photo by Drew Angerer/Getty Images)
Some truths are so bitter that they can't be swallowed in one gulp. Ingestion is a process.
And that process doesn't always work. Millions of Republicans have now entered their fourth year of trying to choke down the fact that Joe Biden won the 2020 election.
Likewise, the idea that a coup-plotting strongman given to describing his enemies as "vermin" really, truly might be president again is so preposterous and dispiriting that many of us have already begun to gag on it, with a year still to go before the expected rematch. Coming to terms with the reality that Biden might lose to an authoritarian cretin will be a psychological journey.
Some will never reach the end. More on that later.
You're out of free articles
Create an account to unlock 1 more articles