The Puke Test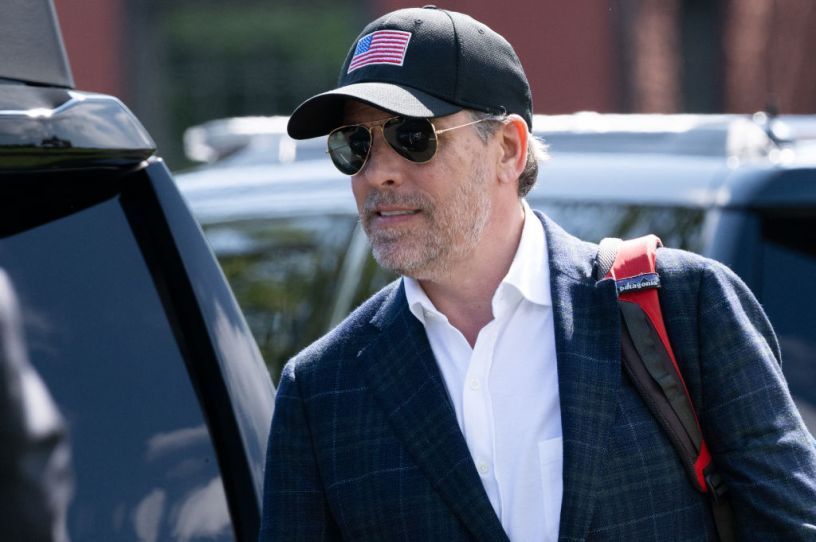 Hunter Biden in Washington, D.C., on July 4, 2023. (Photo by Saul Loeb/AFP/Getty Images)
There are two challenges when writing about Hunter Biden.
One is the number of unreliable narrators you'll encounter in your search for the truth. There's Hunter himself, of course, a ne'er-do-well former crackhead whose chief talents are getting rich off his surname and avoiding prison. (Oh, and "art.") Around him are a phalanx of lawyers, spin doctors, fixers, and presidential fathers sporadically preoccupied with managing the fallout from whatever his latest sordid exploit might be.
On the other side, the House Republicans investigating Hunter belong to a party in which no conspiracy theory that casts liberals in a bad light is too wacky to be entertained. The 2020 election was rigged. January 6 was a false flag. How seriously can one take an accusation made by the Inspector Javerts in Kevin McCarthy's caucus, knowing what sort of constituency they're pandering to? Already some of the key witnesses in their Biden probe have allegedly gone missing or died, conveniently leaving Republicans unable to prove their suspicions of corruption. Only a fool or a propagandist would follow a trail of breadcrumbs left by these yutzes.
The other challenge is that not every "Hunter problem" is a "Joe problem."
You're out of free articles
Create an account to unlock 1 more articles