Capitolism: A Journey Through the Wild World of Washington Wonkery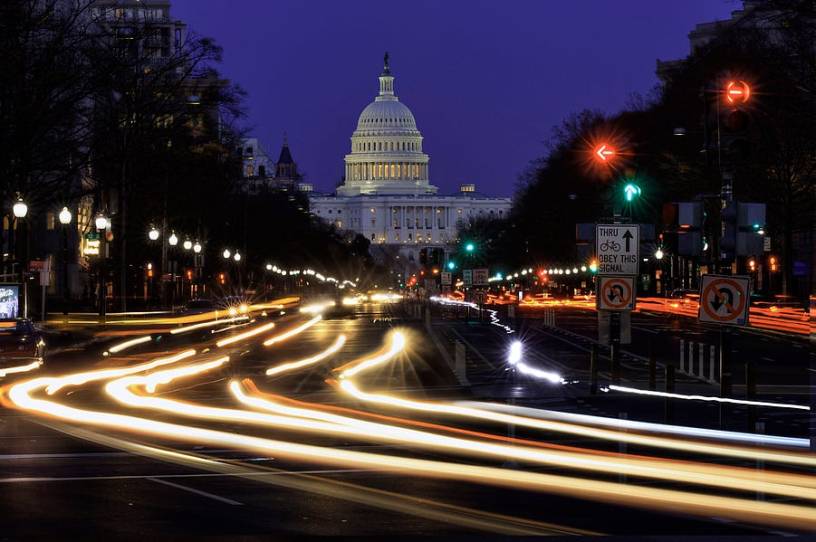 Greetings, Dispatch-ers, and welcome to Capitolism—my new weekly newsletter on the wild world of Washington wonkery. (Get excited!) I'm Scott Lincicome—senior fellow in economic studies at the Cato Institute, obsessive tweeter, chart enthusiast, ranker of things, and, of course, frequent contributor to The Dispatch. I'm thrilled to be here and am really looking forward to this new adventure. (Granted, as a recent "Big Law" escapee, I'm pretty much psyched to be anywhere that doesn't involve recording my every movement in six-minute increments, but still … this should be fun.)
But what, exactly, is this "adventure"?
Great question, italicized rhetorical device. Those of you may know me from my op-eds or The Remnant probably think of me as a "trade guy," but this newsletter will cover more than just trade (which is still great, don't get me wrong). My goal instead is to be a tour guide of sorts though the often-impenetrable world of federal economic policy. (Hence, "Capitolism"—get it?) This, of course, will include trade and international economic policy (something I've also taught at Duke), but we'll also look at other pressing or trendy economic issues of the day—things like wage stagnation, supply chains, "deindustrialization," living standards, physical and occupational mobility, entitlement spending, and so on—citing to the latest data or research from think tanks and academia and then translating it (well, trying to, at least) into language that normal, non-nerds can more easily understand. For example, I'll soon be taking a deep dive into the theory and history behind economists' longstanding aversion to tariffs and then look at the actual results of those policies in recent years (spoiler: They're not great, Bob.)
Beyond those lessons, we'll look at how broader economic and policy concepts—the "seen versus unseen," opportunity costs, "public choice," price signals, etc.—fit into our daily lives, highlighting the weird, wonderful, and often hilarious world that is the free(ish) market. (Ever wonder whether you should bring your own guacamole to Chipotle? Stick around to find out!) Having advised several presidential and congressional campaigns over the years and written a lot on the subject, I'll also examine the "politics of policy," especially whether and to what extent American voters actually care about these details (and, by extension, why politicians routinely lie about them). The objective here will be to develop a broader framework for evaluating policy proposals and their sources, detached from the partisanship, misunderstanding, and emotion that's all too pervasive in the media and elsewhere online.