The Rise of 'Red Scare' Policy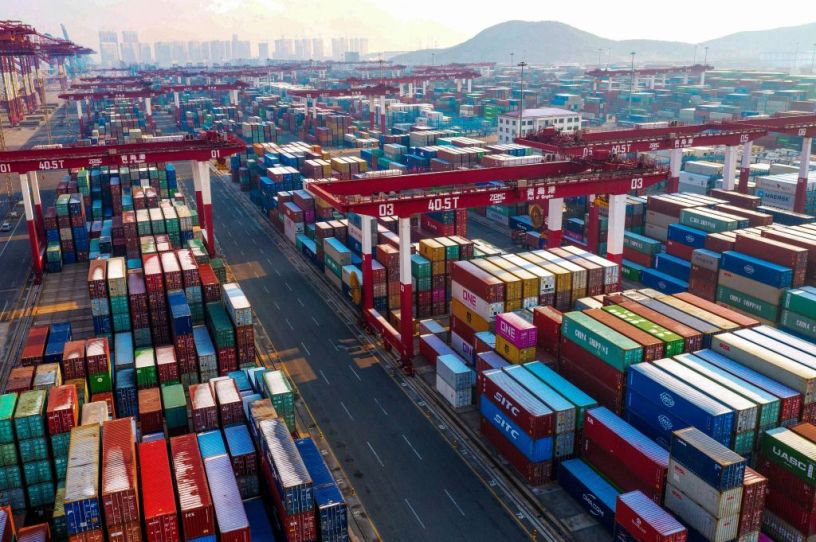 Containers are seen stacked at a port in Qingdao in China's eastern Shandong province on January 14, 2020. (Photo by STR/AFP/Getty Images.)
Dear Capitolisters,
As a kid living through the waning days of the Cold War, stories of America's Red Scare period always baffled me. Sure, the Soviet Union still posed certain (mainly nuclear- and Olympics-related) challenges, but several years of strong U.S. economic growth, communist economic and foreign policy failures (e.g., Afghanistan), and a string of awesome American movies (Top Gun, Rocky IV, Red Dawn, etc.) had severely eroded previous decades' anti-Soviet hysteria. By the time I was studying Sen. Joe McCarthy and "loyalty tests" in high school, the Berlin Wall had fallen and previous decades of alarm seemed like something out of a B-movie rather than a U.S. history textbook. It was frankly difficult to imagine how everyone got so commie-crazy back then.
Today, it's much less difficult.
Surely, we're not at "Red Scare" levels with China just yet, and in some ways today's U.S. hypervigilance makes sense. Yes, the Pentagon needs sufficient resources to counter legitimate Chinese government threats to U.S. national security, and federal officials should investigate and punish Chinese actors' violation of U.S. laws (e.g., industrial espionage). These are indeed serious risks that warrant serious government responses.
Get every newsletter and all of The Dispatch. Support quality, fact-based journalism.
Start Your Free Trial
ALREADY A PAID SUBSCRIBER? SIGN IN