Herrera Beutler Weighing Gov Run, Donors Say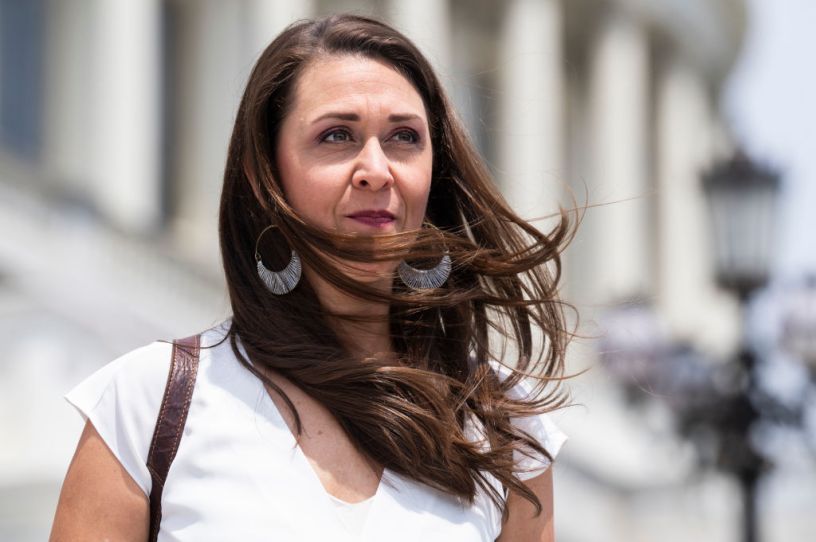 Former Rep. Jaime Herrera Beutler on the steps of the U.S. Capitol in 2022. (Tom Williams/CQ-Roll Call, Inc via Getty Images)
Happy Wednesday! Congrats to Democratic state Sen. Jennifer McClellan, who on Tuesday won a special-election victory in Virginia's deep-blue 4th Congressional District over Republican Leon Benjamin. McClellan will become the first black woman to represent Virginia in Congress.
Up to Speed
Jaime Herrera Beutler Mulls a 2024 Gubernatorial Bid, Donors Say
In September, investment manager and Washington state political fundraiser David Nierenberg received a telephone call from an old friend, Armando Herrera. He was calling on behalf of his daughter Jaime Herrera Beutler, the six-term congresswoman representing Washington's 3rd District.
Troubled by her jungle primary defeat to GOP challenger Joe Kent and Democrat Marie Gluesenkamp Perez several weeks prior, Herrera Beutler's father wanted to know whether his daughter should take another run at elected office—and shoot higher.
"​​He asked me what I thought about the prospect of Jaime running for governor," Nierenberg told The Dispatch in an interview.