Will Democrats Try to Turn the Tables on Trump's Age?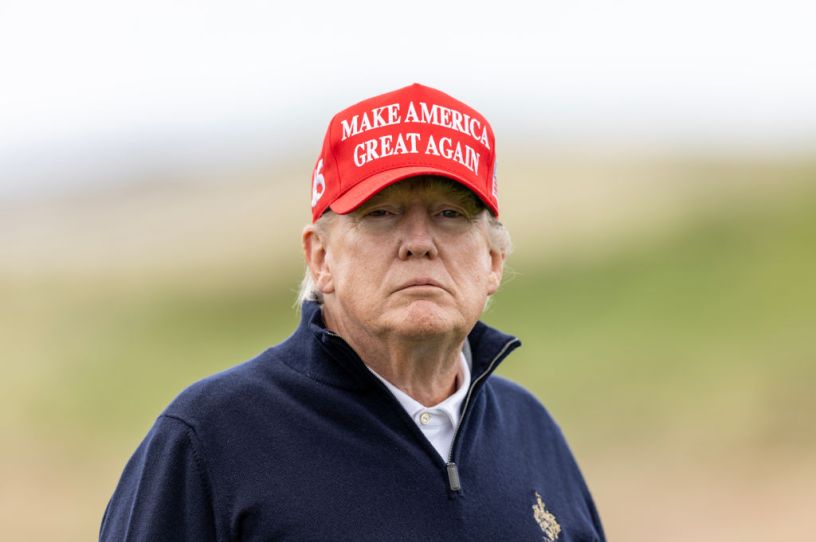 Former U.S. President Donald Trump on May 2, 2023 in Turnberry, Scotland. (Photo by Robert Perry/Getty Images)
Happy Friday! And a happy belated Star Wars Day to everybody except California Rep. Adam Schiff.
Up to Speed
Democrats Toy With Targeting Trump's Age, Too
As Democrats navigate questions about Joe Biden's age, some party strategists are preparing to remind voters Donald Trump is an old man, too. And in their telling, the current Republican frontrunner is remarkably less vibrant than the globetrotting incumbent president.
"Joe Biden is traveling the world, risking his life in war zones," a senior Democratic strategist told The Dispatch. Meanwhile, the strategist added, an overweight Trump is "selling NFTs to Proud Boys from his gold, spray-painted couch."
"It's not just age, it's presentation," another Democratic operative added. "Elections are a choice, and about the future. In this case, the choice is between stability and a known future of chaos. It's not just that Trump is old, it's that he's old and voters now know all the baggage that comes with him. That combination can be fatal."