A Series of Sad Thoughts on a Dreadful Day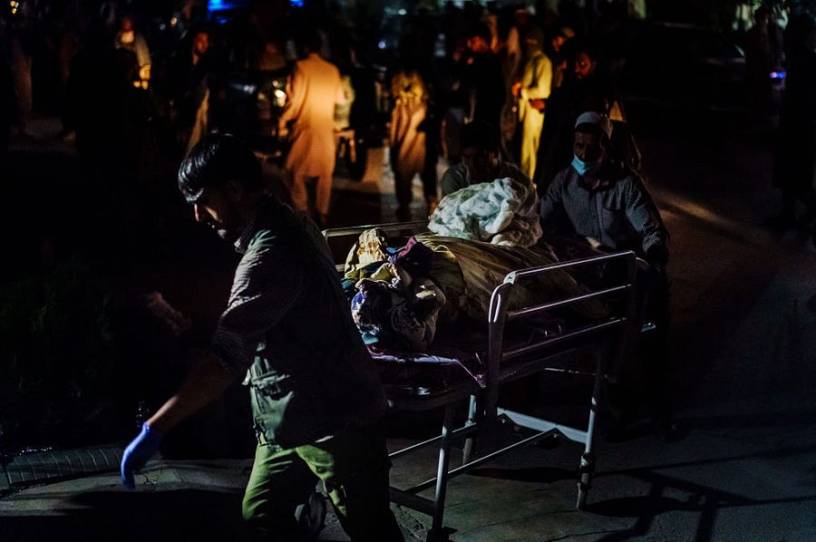 As I've been watching the terrible events unfold in Kabul, I've been struggling with the fact that I've also got a writing deadline. Today is newsletter day, but honestly, what can one say while dreadful events are unfolding on the other side of the world? My mind is a jumble of scattered ideas. Some of them, however, might be worth sharing and discussing in the comments below.
I don't know if you follow or read my dear friend Jay Nordlinger at National Review, but he writes a column called "Impromptus," where he shares a series of thoughts. He does it beautifully, and I can't hope to match his style. But with due apologies to Jay, here are my "impromptus" on a dreadful day.
---
First and foremost, God bless the families of the fallen. Whenever I see breaking news of an attack on troops abroad, my mind flashes back to the procedures we had in place during my deployment in Iraq. The instant we suffered a fatal casualty, we pulled the plug on all communications back home. It was called a "blackout," and it triggered a wave of dreadful anxiety in every household in the squadron. Someone was going to get a knock on their door.
There are families who are right now waiting. They're calling other families. They're texting. "Have you heard anything?" "What do you know?" And there are troops abroad who are desperate to reach out and say that they're okay, to ease a mother's or a wife's fears. But they can't. They have to wait. Everyone has to wait. And the waiting tears them up inside.
Get every newsletter and all of The Dispatch. Support quality, fact-based journalism.
Start Your Free Trial
ALREADY A PAID SUBSCRIBER? SIGN IN