Georgia Exposed the Trumpist Scam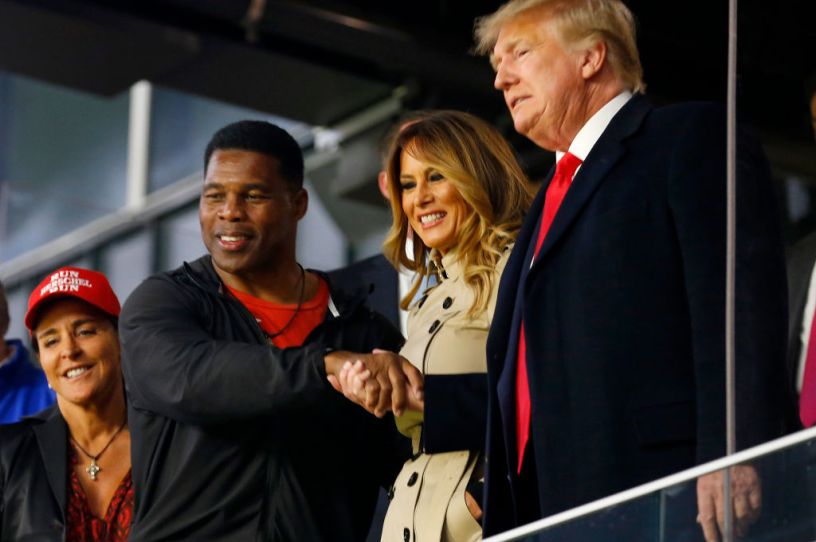 Former football player and political candidate Herschel Walker interacts with former president of the United States Donald Trump prior to Game Four of the World Series between the Houston Astros and the Atlanta Braves Truist Park on October 30, 2021 in Atlanta, Georgia. (Photo by Michael Zarrilli/Getty Images.)
This is take two of my midweek newsletter. I had almost an entire newsletter drafted and ready to go—an explanation of the latest developments in the Hunter Biden laptop story and what the MAGA right gets wrong about the true impact of Twitter's censorship—but then Georgia happened. And the outcome of Georgia elections has the potential to be far more consequential than anything Twitter did for two days in October in 2020. 
So here's take two, and I'm going to make three points. First, each new MAGA loss impacts the understanding of all the losses that came before. Second, each new MAGA loss exposes the weakness of the Trumpist approach to politics. And third, the MAGA losses combined with the normie Republican wins shows there's life left in conservatism yet. Let's take each in turn.
Each new MAGA loss impacts the understanding of the losses that came before. Ever since the GOP's profound November disappointment, I've been asked countless versions of the same question: "After everything that's happened before, why only now are Republicans breaking with Trump? Did one election matter that much?"
My answer is simple: "This one election impacted how people view everything that happened before." Let's put it this way—Trump's surprise 2016 victory understandably imprinted on the Republican mind the idea that Trump was a winner. He was the "only" GOP candidate who could've vanquished the hated Clinton dynasty.
Get every newsletter and all of The Dispatch. Support quality, fact-based journalism.
Start Your Free Trial
ALREADY A PAID SUBSCRIBER? SIGN IN