How History Might Remember—or Forget—the Next Congress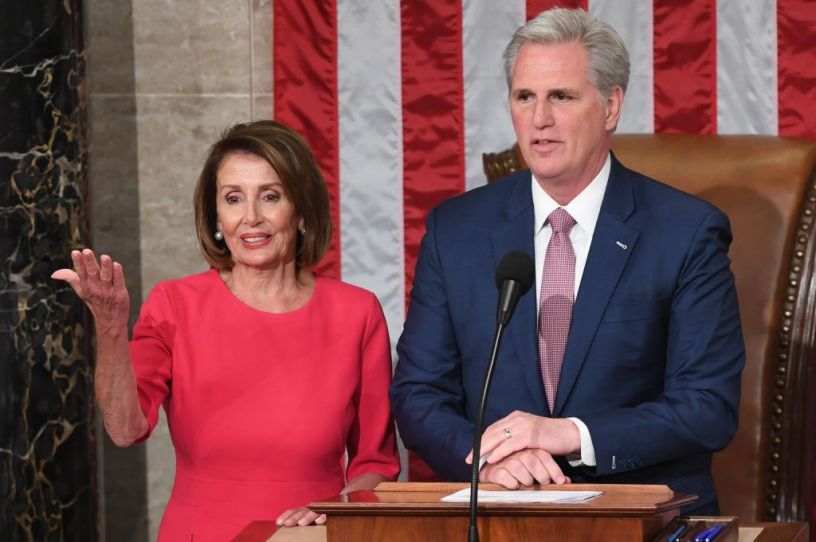 House Speaker Nancy Pelosi and Minority Leader Kevin McCarthy (SAUL LOEB/AFP via Getty Images)
There's a distinct disadvantage to writing an election-day newsletter, especially in a time of profound uncertainty about polling. You might want to write a combination premortem/postmortem about election outcomes that you think are likely, but in the face of repeated polling failures, we're at the "shame on me" stage of relying on polling to make predictions. 
So I'm not going to do that. Instead, I want to ask a different question. Putting aside all the sound and fury and nonsense about "most important election of our lifetimes," I want to try to ask and answer this question: What will be truly significant about the new Congress?
Note the question. I'm specifically asking about the new Congress, not the next two years of American government. Because of the decades-long decline of Congress's power and effectiveness, it's now the most neutered branch of government. The president and the Supreme Court wield immense autonomous power. Congress? Not so much.
So if you're looking for Congress to impeach Joe Biden and investigate his son Hunter—two actions that are way downstream from most peoples' lives—then you've got lots to look forward to if and when the Republicans retake the House. But if you're looking for this Congress to fix inflation, to control crime, to reform immigration, or to regulate abortion (the top issues on most voters' minds), then you're likely to be sorely disappointed.
Get every newsletter and all of The Dispatch. Support quality, fact-based journalism.
Start Your Free Trial
ALREADY A PAID SUBSCRIBER? SIGN IN