Investigations and Impeachments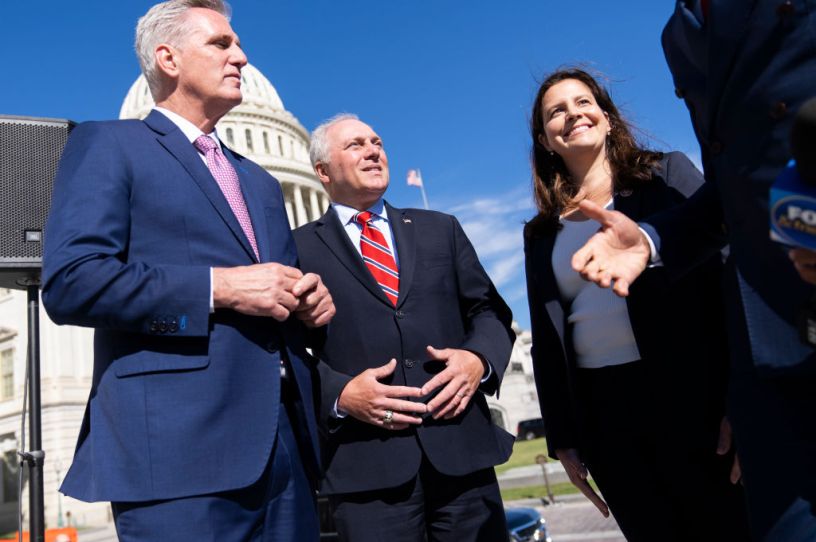 House Minority Leader Kevin McCarthy, House Minority Whip Steve Scalise, House Republican Conference Chair Elise Stefanik stand on the steps of the U.S. Capitol after a news conference. (Tom Williams/CQ-Roll Call Inc. via Getty Images)
Hello and happy Election Day. If you haven't already, get out and vote!
The outcome of today's midterm elections isn't certain, but Republicans look poised to win the House of Representatives.
In Friday's Uphill, we looked at the dynamics that could define a Republican House: policy priorities, messaging bills, personalities, and more. Today, we're looking at which investigations—and impeachments—to expect.
The Specter of Impeachment
For months some House Republicans have clamored to impeach President Joe Biden. Sensing political danger, House GOP Leader Kevin McCarthy is wary of beginning such proceedings, but he might not be able to stave it off.