Praying for a Reckless President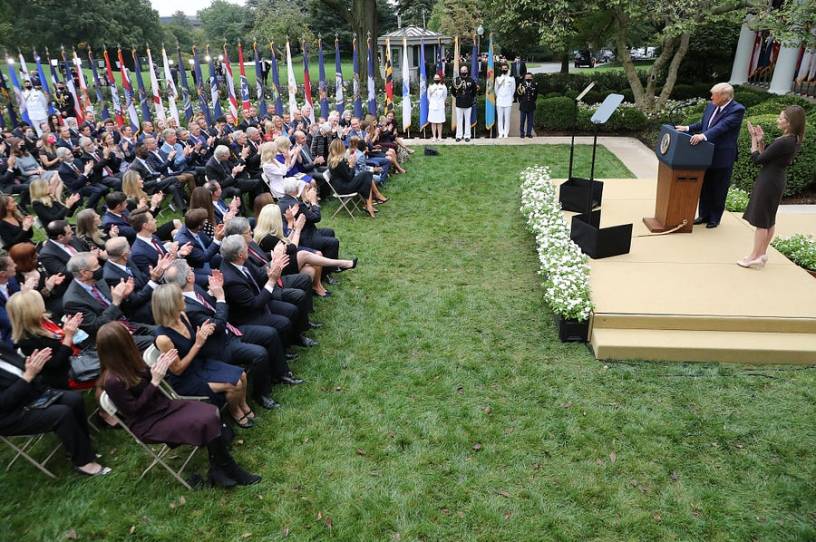 Let me begin by stating a simple and obvious truth—in a pandemic, it is extraordinarily difficult to guarantee your safety or the safety of those around you. Even careful people can catch the virus. There are essential workers who have done everything right, and they've fallen ill. That's when we use words like "tragic" and sometimes even "heroic" when people face risks for us and soldier on anyway. 
But then there are other cases—when people arrogantly defy all that we know about the illness, behave as if the basic rules of epidemiology don't apply to them, and demand one form of behavior from the public while living an entirely different reality in the places they control. When illness comes, then we use words like "inevitable" to describe the outbreak or "reckless" to describe the behavior.
It's vital to distinguish between these circumstances, including when evaluating our leaders. The circumstances of how an illness is caught and spread can and should influence how we think and vote. It should even influence how we pray.
As I write this newsletter, President Trump is hospitalized with COVID, and he's suffering from symptoms of unknown severity. I say "unknown" because his own White House is distributing contradictory information. At a formal press conference, his physician painted a sunny outlook, saying that he was not on oxygen, that he had no longer has a fever, and that Trump was in good spirits. At the same time, he refused to share the temperature of the president's fever the day before, refused to say whether the president had ever been on oxygen, and provided information that contradicted the official timeline of Trump's diagnosis.
You're out of free articles
Create an account to unlock 1 more articles