The Heritage Foundation Is Wrong on Ukraine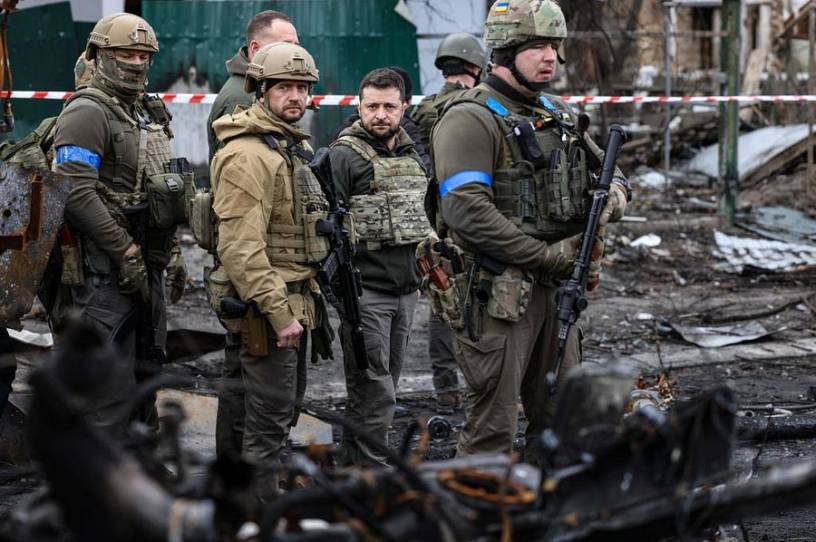 I want to start today with the good news. On Monday the Senate voted on an overwhelming bipartisan basis, 81-11, to advance a $40 billion aid package for Ukraine. The vote came days after the House passed the package by a similar bipartisan majority, 368-57. The United States is still pouring resources into the fight against Russia, and it's still largely united behind the Ukrainian people.
But there's bad news. Resistance against Ukraine aid is growing on the right, and the center of right-wing resistance is no longer Tucker Carlson but one of the most powerful think tanks in Washington, the Heritage Foundation. 
Heritage's opposition would be troubling enough on the merits, but compounding the problem, Heritage (a think tank, remember) has abandoned careful analysis in support of cheap, easily rebutted MAGA talking points. It's sad to see.
The background is simple. Just before the House vote last Thursday, the think tank's sister advocacy organization, Heritage Action,  put out a statement that said, "Ukraine aid package puts America last." Puts America last? Really? That's a strong charge. What's the evidence? 
Get every newsletter and all of The Dispatch. Support quality, fact-based journalism.
Start Your Free Trial
ALREADY A PAID SUBSCRIBER? SIGN IN