There Is Always a Reason to Be Mad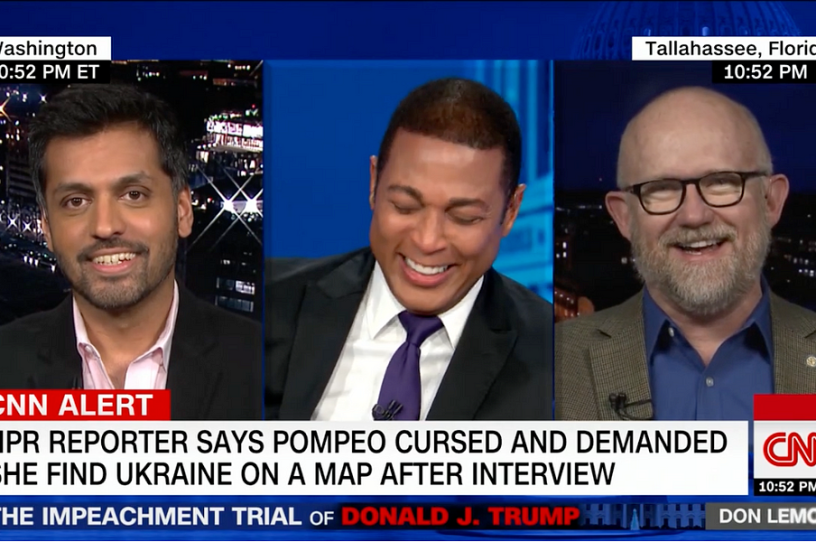 I'm not going to spend any time on impeachment today. Regarding the controversy of the moment, in any sensible political moment, John Bolton should be called to testify. We're going to hear his account anyway in his memoirs, so why not hear it now, under oath, when it is most relevant to public debate? Also, in any sensible political moment, if it becomes clear that the Senate won't call Bolton, he should tell the public what he knows anyway, during the trial. There is nothing to stop him from dropping a sworn statement into the public square. Instead, we're faced at the moment with this absurd binary—either wait for the Senate to do the right thing or buy Bolton's book, after the impeachment trial is likely over. 
Can't anyone just go ahead and do the right thing? 
But I'm going to take a step back. If you follow my writing at all, you know that I'm worried about American polarization. Very worried. And one reason why I'm worried is that our media environment constantly provides each side with actual fuel for the raging fire of mistrust and mutual loathing. Also, actual voters don't seem to like culturally moderate Democrats. ? Today's French Press:
Somebody's always being evil, somewhere.