Why I Changed My Mind About Law and Marriage, Again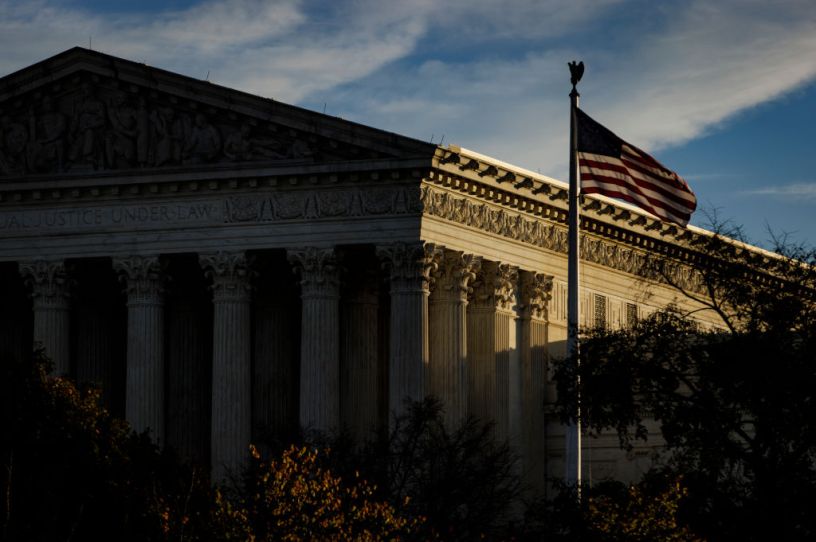 The U.S. Supreme Court. (Photo by Samuel Corum / Getty Images.)
One of the most important obligations of my job is transparency. It's not my job to be right all the time. After all, who can be? But it is important to explain not just what I believe and why, but also why I change my mind. When a person I respect changes political parties, I want to know why. When a person changes their mind on, say, the wisdom and righteousness of the Iraq War, I want to know why.
And so I've tried to explain when I change my views as well. Sometimes—when the political and cultural winds shift enough—I'll also feel obligated to explain why I haven't changed. For example, it's now a virtual article of faith on both right and left that the Iraq War was wrong. I strongly disagree. I continue to believe the war was just and right, and I've tried to explain why.
Where have I changed? To take a few notable examples, I definitely changed my views of Donald Trump. I used to believe I could support him—that he was the worst Republican in the primary, but still worthy of my vote. But that was wrong. I changed my mind in 2016 and never looked back.
I used to be far more trusting of the police and far less willing to credit critiques of cops. I grew up in the "law and order" tradition of the Republican Party, and it took me a long time before I could see what was plain to countless Americans who experience the criminal justice system up close: Racism and improper pro-police biases are far more prevalent in American law and culture than I wanted to believe.
You're out of free articles
Create an account to unlock 1 more articles