Putin's Useful Idiots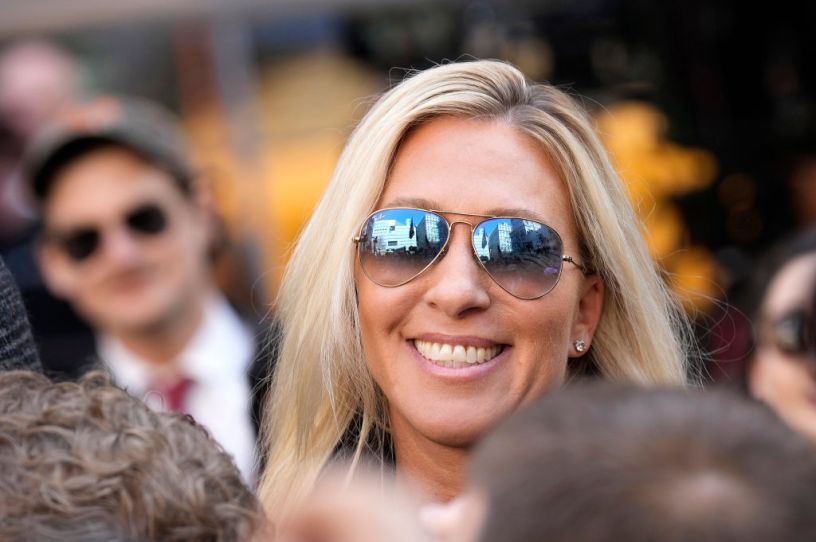 Rep. Marjorie Taylor Greene on April 4, 2023, in New York City. (Photo by Drew Angerer/Getty Images)
Dear Reader (Including all forces of Luddite opposition to bagel innovation),
Assuming what has been reported is remotely right, Jack Teixeira is a loser.
"The explanation furnished by members of the chat group has been startlingly mundane," reports the Guardian. "The leaker, they insist, was not a whistleblower but a young man who wanted to show off to his young friends with the documents never intended to leave the chat group."
Being thirsty to impress a bunch of fellow gamers, mostly teenagers, isn't that big a deal. It's pretty natural, really. While I'm positive that there are similar tendencies among young women, I just know from personal experience that dudes like to impress other dudes. The impulse is all too human and not reserved to young people. Washington, D.C., runs on this impulse, with people sharing stories, embargoed poll results, etc. in order to impress peers, sources, and the like.
You're out of free articles
Create an account to unlock 1 more articles