A Proxy Fight Over Abortion in Ohio
Happy Wednesday! A hearty congratulations to Kimberly Winter, a 33 year old from Virginia who recently achieved a level of greatness few will ever know: the loudest burp by a woman in recorded history.
Quick Hits: Today's Top Stories
Another Electoral Loss for the Pro-Life Movement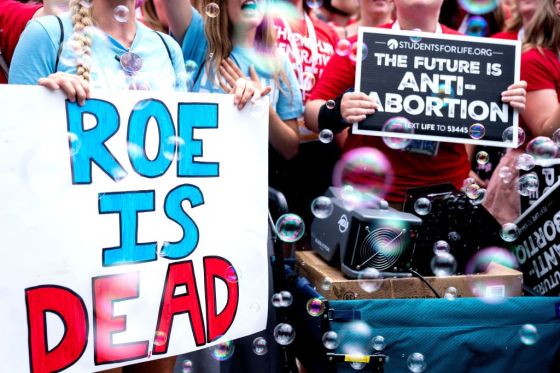 If you were a pro-life Republican, Ohio's "Issue 1" ballot initiative represented an opportunity to prevent out-of-state liberal groups from implementing their abortion agenda. If you were pro-abortion access, the initiative reflected a naked attempt by Republicans in the state legislature to block voters from enacting their policy preferences. If you were a business group, Issue 1 offered insurance against populist economic policies like minimum wage hikes. If you were a union, you worried it could weaken an important check on lawmakers' ability to curtail collective bargaining power. And if you read the ballot initiative itself, you would see that all it would do is slightly adjust signature requirements and the threshold for proposed amendments to the state constitution.
More than 3 million people turned out in yesterday's off-cycle special election—about 4.1 million cast ballots in last fall's high-profile U.S. Senate race—to vote on Issue 1, a constitutional amendment passed by the state legislature in May that would increase the required threshold for ballot-initiative amendments from 50 percent to 60 percent of votes cast and mandate petitioners secure signatures from all 88 counties in the state, up from the current specification of 44. After a high-profile campaign that came to be defined almost entirely by abortion, voters in the conservative-leaning state broke with elected Republicans and rejected the measure 57 percent to 43 percent, with 95 percent of precincts reporting .
Ohio's law banning most abortions after six weeks of gestation—signed in 2019 but blocked from going into effect—snapped into place last year after the Supreme Court's Dobbs decision before quickly being put on hold once again due to another challenge. The Ohio Supreme Court is expected to issue a more final verdict, but pro-abortion access groups, seeing the writing on the wall, began taking steps earlier this year to pursue a constitutional amendment enshrining the right to an abortion in the state's constitution. Similar measures in other states have proven successful at the ballot box over the past year.