A U.S.-China Thaw in the Making?
Happy Friday! And congratulations to Florida eighth-grader Dev Shah, who won the Scripps National Spelling Bee on Thursday night by spelling "psammophile" correctly in the 15th round.
Shah had a little help in his victory: The New York Times described the schwa—"the 'uh'-like sound that can be represented by any vowel in the English alphabet"—as a "stone-cold killer" for knocking out a handful of finalists.
Quick Hits: Today's Top Stories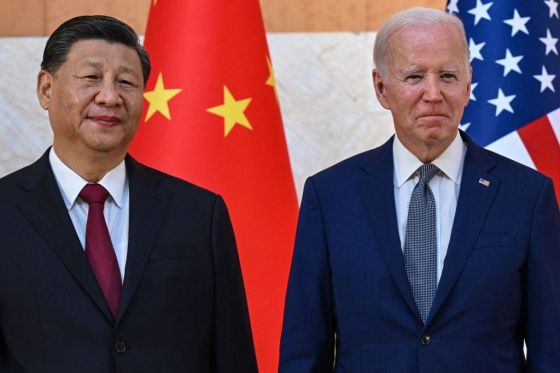 After years of worsening relations between the United States and China, President Biden is looking for a reset of sorts. "I think you're going to see that begin to thaw very shortly," he said at the recent G7 summit, referring to the iciness between the two superpowers.
But it takes two to détente, and while the U.S. sees increased communication as a way to reduce the risk of unwanted open conflict, China seems to view talks as another leverage point.