Entitlements Under Attack?
Happy Friday! According to the National Chicken Council—a trade association advocating for U.S. chicken producers—Americans are expected to eat a record 1.45 billion chicken wings over the weekend as the Kansas City Chiefs take on the Philadelphia Eagles in Super Bowl LVII.
What a coincidence! According to the National Morning Dispatch Council, Americans are expected to buy a combined 1.45 billion Dispatch gift subscriptions for their friends and family this weekend as well.
Quick Hits: Today's Top Stories
Entitlement Reform Debates Resume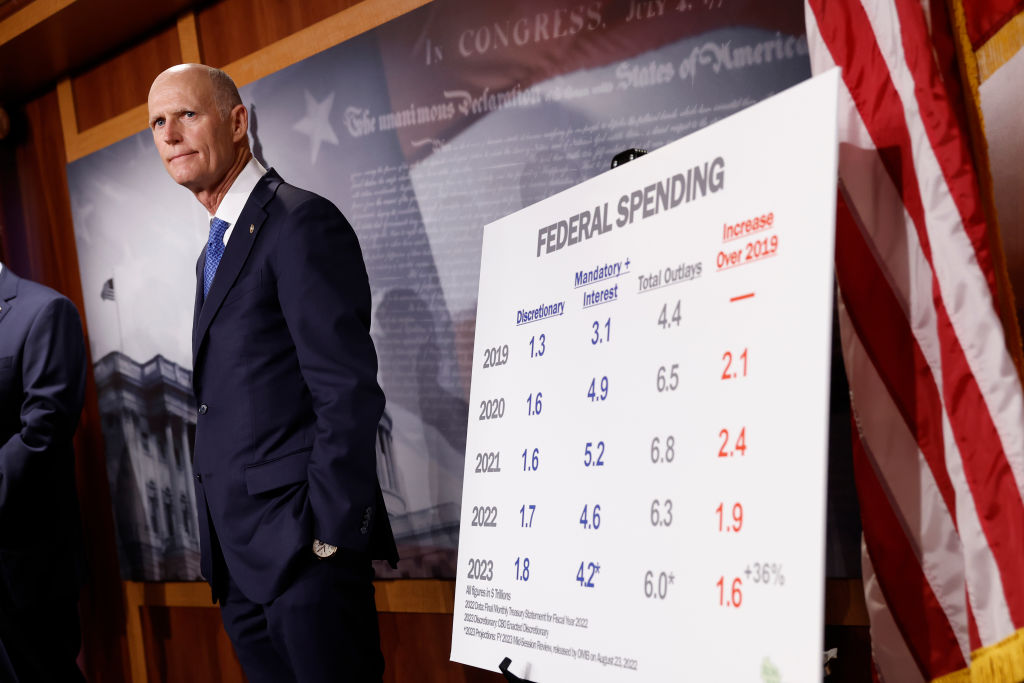 Remember Tuesday? Us neither. For reference: President Joe Biden delivered his second State of the Union address that evening and received a lot of boos and shouts of "liar" when he suggested some Republicans—"I'm not saying it's a majority"—want to cut Medicare or Social Security in exchange for raising the debt ceiling.
Republicans really hate this line of attack—and the French protests over modest pension reforms we discussed last week might explain why. "The only people talking about cutting Social Security and Medicare right now are the Democrats using it as a scare tactic because they can't defend their failed economic policies," Nebraska Rep. Adrian Smith told The Dispatch on Thursday. Rep. Kevin Hern, chairman of the Republican Study Committee, was equally unequivocal in a recent interview with Bloomberg Law. "There's not a single soul on either side saying cutting benefits for those who have worked their entire lives," he said. "Not a single soul."