Emmanuel Macron's Pension Problem
Happy Thursday! We never should've doubted you, Western Australia Department of Fire and Emergency Services. Great work tracking down that 8-millimeter-long capsule of radioactive material that fell off a truck somewhere along a 900-mile stretch of highway.
Quick Hits: Today's Top Stories
French "Rage, Rage" Against Retirement Tweaks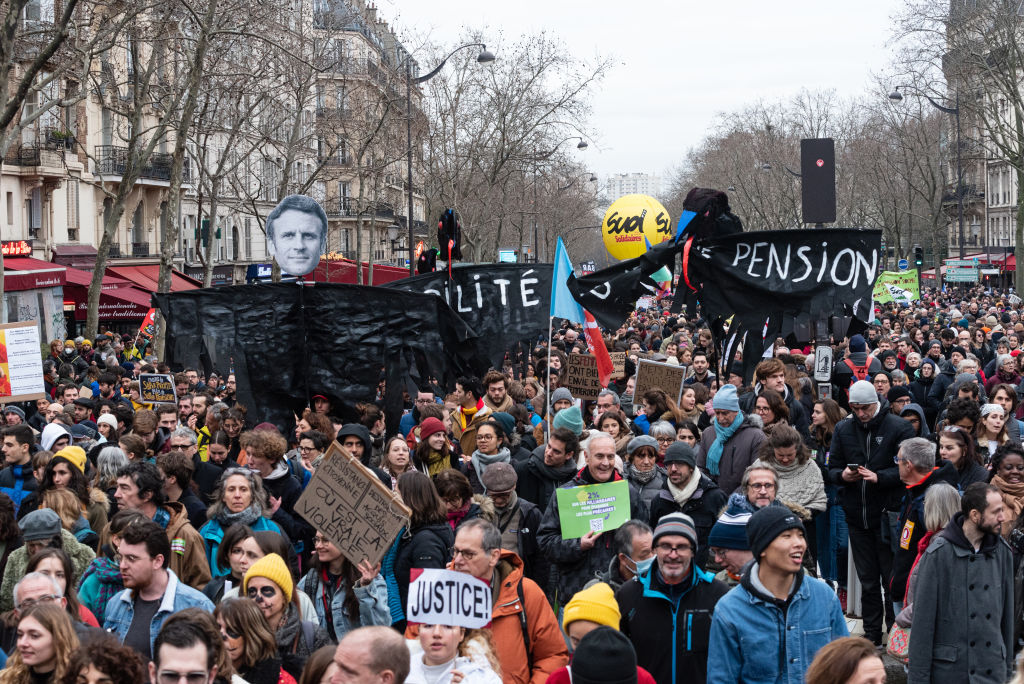 If you're going to strike, you might as well be good at it. And the French—apologies to the Associated Press—sure are good at it, as evidenced by this nifty grill-turned-tram contraption from a protest in Nice:
That picture is from 2018, but French workers have taken to the streets en masse twice in recent weeks, and have plans to do so again on February 7 and February 11. Why? Proposed changes to the country's retirement system.