Getting 'Forever Chemicals' Out of the Water Supply
Happy Wednesday! If you live in Fayette County, Georgia, and woke up earlier this week to find several buffalo moseying through your backyard, you probably assumed you were still dreaming.
You weren't. Rapper Rick Ross was gifted the 2,000-pound beasts last year by an underwear brand, and they've recently developed a habit of wandering off his property and annoying his neighbors. "You gotta get loose sometimes and see the other side. Nothing wrong with that," Ross said. "So when you see my buffalo, give it a carrot. Give it an apple. They so kind, they so peaceful."
Quick Hits: Today's Top Stories
'Just Say No' to PFAS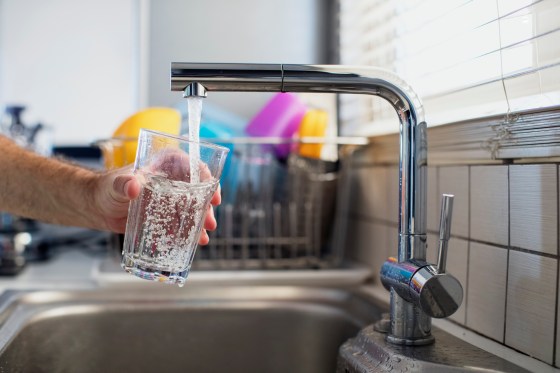 Don't freak out, but odds are, you probably have a synthetic chemical that's been linked to a number of maladies pumping through your veins as you read this newsletter. Was it a little more difficult for us to fall asleep last night after learning that fact? You bet.
Last week, the Biden administration announced sweeping new rules aimed at curbing the amount of these chemicals in the nation's water supply. Years in the making, the changes would establish federal limits on manufactured compounds known as per- and polyfluoroalkyl substances (PFAS), or "forever chemicals," that don't degrade naturally and can build up over time in the air, soil, and water, producing dangerous health effects. If implemented as proposed, the rules would represent the most significant change to water quality regulations in decades—but complying with them won't be cheap.
Get every newsletter and all of The Dispatch. Support quality, fact-based journalism.
Start Your Free Trial
ALREADY A PAID SUBSCRIBER? SIGN IN