Israel Pares Back Judicial Reforms
Happy Tuesday! Sure, ABC's new Bachelor franchise featuring senior citizens seems like a shameless cash grab, but all the writers are on strike and—oh wow, have you met Gerry?
Quick Hits: Today's Top Stories
Bibi Slices the Salami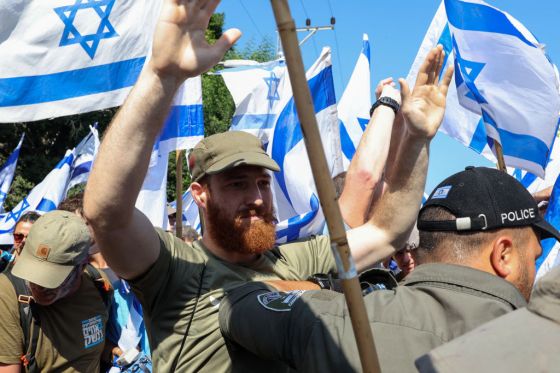 What if we told you sliced salami is the going metaphor to encapsulate the current situation unfolding in Israel over the country's judiciary? No, really.
Prime Minister Benjamin Netanyahu hit pause on a sweeping judicial reform package in March, but the game is back on—this time with only one of the several original proposals on the table. Opponents of the reforms—some of whom have been seen brandishing plastic salamis at recent protests—say Netanyahu is passing one "slice" at a time to try to make the reforms more palatable. On the other hand, "the 'salami tactic' is how the Supreme Court got its current power," Eugene Kontorovich, professor at George Mason University Scalia Law School and scholar at the right-leaning, Israel-based Kohelet Policy Forum, tells TMD. "They didn't do it in one day."
The slice of the reform currently on the table—limiting the court's use of the "reasonableness" test—is a significantly pared-back version of the original package, and Bibi is hoping to enact it before parliament's summer session concludes at the end of the month. The concessions, however, weren't enough to stave off more protests and strikes—including by military reservists—which have ramped up again in response to the renewed push.