Lockdown Protests Spread Across China
Happy Monday! We hope you had a wonderful Thanksgiving with loved ones, and that you didn't accidentally try to smuggle any of those loved ones' pets through airport security on your way home.
Quick Hits: Today's Top Stories
Lockdown Protests Spread Across China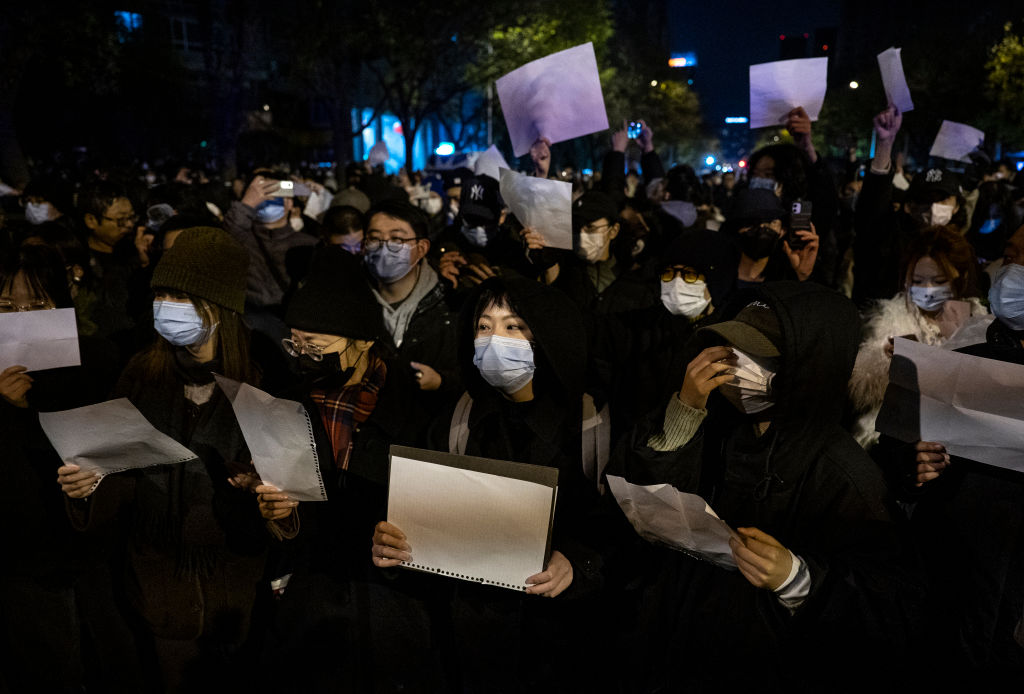 After three years of draconian COVID-19 safety restrictions, some Chinese citizens have finally had enough.
In a number of cities across China, protesters spent their weekend taking down barricades meant to enforce COVID-19 lockdowns and pushing back on police in white COVID safety gear, according to social media posts. Many held blank sheets of white paper—a nod to censorship—and at Tsinghua University in Beijing, Chinese leader Xi Jinping's alma mater, students chanted calls for democracy and freedom of speech and sang the Internationale. In Shanghai Saturday night, some went further, shouting for Xi and the Chinese Communist Party to relinquish power.