The Election Nobody Wants
Happy Tuesday! German Chancellor Olaf Scholz tripped and fell while on a jog over the weekend, and he now has to wear an eyepatch for a few days.
In related news, Germany just announced a new aid package for Ukraine: five schooners, three sloops, 150 cannons, 1,200 hooks, and 15,000 gold doubloons.
Quick Hits: Today's Top Stories
Pick Your Poison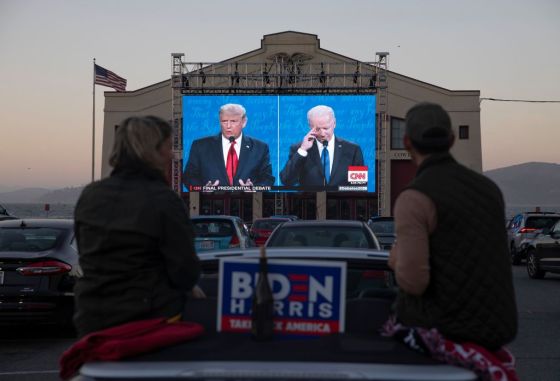 In January 2016, Republican Sen. Lindsey Graham had harsh words for Donald Trump and Sen. Ted Cruz when asked by a reporter which of the two frontrunners in the GOP presidential primary he preferred. "It's like being shot or poisoned," he said dryly. "What does it really matter?"
Graham is singing a markedly different tune these days, of course, but the sentiment he expressed—despondence with the choices produced by our political process—has only grown more widespread over the past eight years. We'd need two hands and a foot to count the number of times this year we've heard some variation of, "There are 330 million people in the country, and these people are the best we can do?"