The Morning Dispatch: A Brutal Stalemate in Ukraine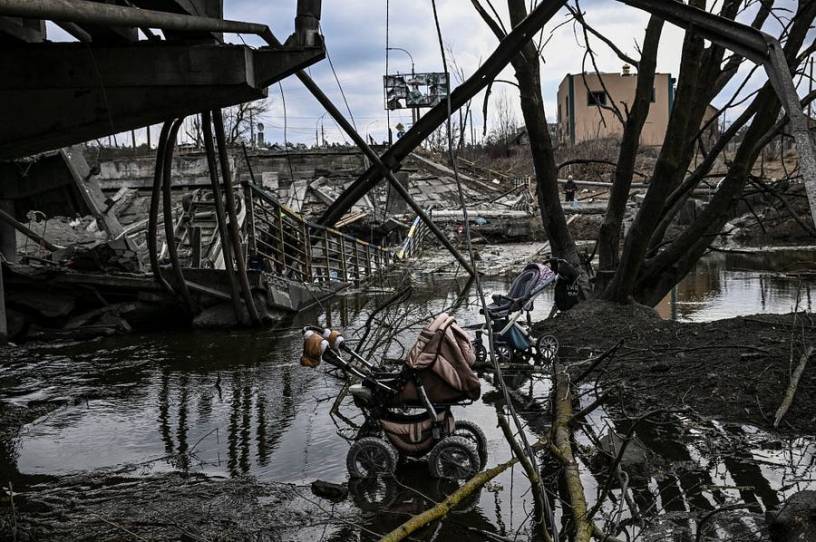 Happy Thursday! We were going to start off today with another crack about Chicago sports, but instead we'll just get to the news.
Quick Hits: Today's Top Stories
The State Department formally determined that Russian forces are perpetrating war crimes in Ukraine. "We've seen numerous credible reports of indiscriminate attacks and attacks deliberately targeting civilians, as well as other atrocities," Secretary of State Antony Blinken said in a statement on Wednesday. "Russia's forces have destroyed apartment buildings, schools, hospitals, critical infrastructure, civilian vehicles, shopping centers, and ambulances, leaving thousands of innocent civilians killed or wounded." 

Madeleine Albright—former secretary of state, the first woman to hold that distinction, and U.S. ambassador to the U.N.—died of cancer on Wednesday at the age of 84.

NATO Secretary General Jens Stoltenberg announced the creation of four new battlegroups in its eastern flank nations of Bulgaria, Romania, Slovakia, and Hungary. The news came ahead of President Joe Biden's meeting with other alliance leaders today in Brussels. While there, the president is expected to discuss plans for additional sanctions targeting Russia and defensive aid to Ukraine.
Keep reading with a free account
Create a free Dispatch account to keep reading
Get Started
ALREADY HAVE AN ACCOUNT? SIGN IN