The Morning Dispatch: Clarity on Lafayette Square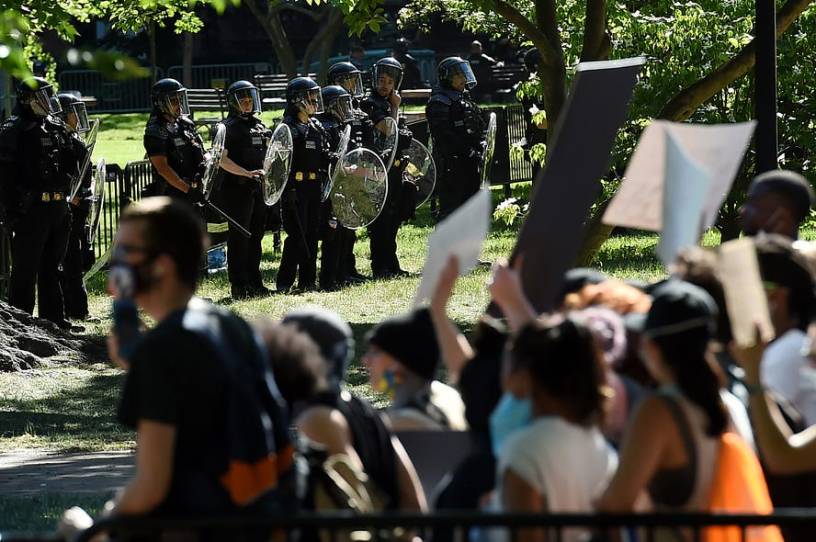 Happy Tuesday. Your Morning Dispatchers are growing increasingly concerned that Major League Baseball owners and players will fail to come together on a deal for anything more than a paltry 48-game season. Why can't they see that whatever revenue is lost this year will pale in comparison to the opportunity cost of not capitalizing on this potential marketing coup for America's pastime?
Quick Hits: Today's Top Stories
As of Monday night, 1,960,642 cases of COVID-19 have been reported in the United States (an increase of 18,664 from yesterday) and 110,990 deaths have been attributed to the virus (an increase of 487 from yesterday), according to the Johns Hopkins University COVID-19 Dashboard, leading to a mortality rate among confirmed cases of 5.7 percent (the true mortality rate is likely much lower, between 0.4 percent and 1.4 percent, but it's impossible to determine precisely due to incomplete testing regimens). Of 20,615,303 coronavirus tests conducted in the United States (379,625 conducted since yesterday), 9.5 percent have come back positive.


The National Bureau of Economic Research officially declared yesterday that we've entered a recession, with monthly economic activity peaking in February. 

Congressional Democrats released the Justice in Policing Act of 2020, which now has more than 200 cosponsors. Spearheaded by Nancy Pelosi, Chuck Schumer, and other Democratic leaders, the legislation would aggregate data surrounding racial policing in a national registry, curb qualified immunity, ban both no-knock warrants for drug cases and the use of chokeholds, and more. The White House said President Trump is considering various proposals for police reform, but that reducing immunity was a "nonstarter." Sen. Mitt Romney criticized the Democrats' plan—and its lack of Republican cosponsors—as a "message piece," saying that he will be introducing his own, bipartisan plan in the Senate.
Get every newsletter and all of The Dispatch. Support quality, fact-based journalism.
Start Your Free Trial
ALREADY A PAID SUBSCRIBER? SIGN IN