The Morning Dispatch: Finland and Sweden Weighing NATO Bids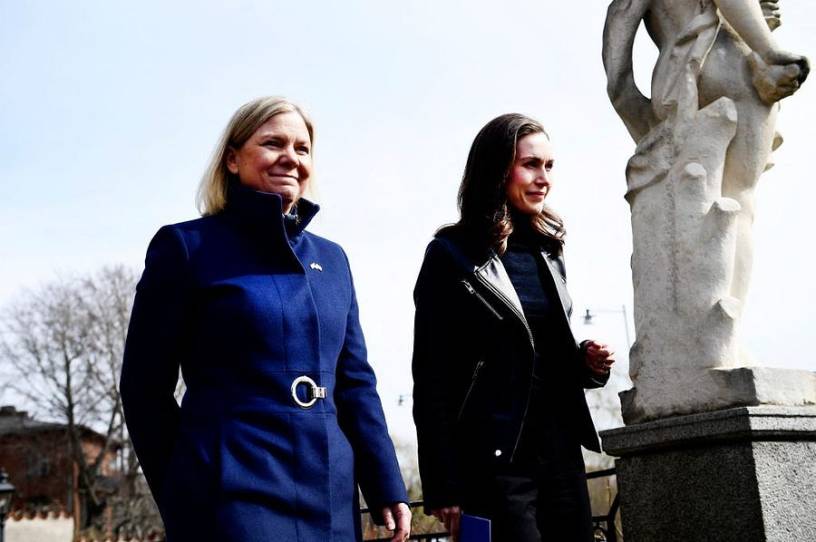 Happy Friday! Chag Pesach Sameach to those celebrating the start of Passover tonight, and Happy Easter to our members celebrating on Sunday!
Quick Hits: Today's Top Stories
Russia's Ministry of Defense announced Thursday that one of its missile cruisers—The Moskva—sank off the coast of Ukraine this week. Russian officials said a fire detonated ammunition onboard the ship—the flagship of its Black Sea fleet—but the Ukrainian military claimed to have hit the vessel with an anti-ship missile. An anonymous U.S. Defense Department official backed the Ukrainians' claim, and several other Russian warships have reportedly repositioned further from shore in recent days.

Despite weeks of draconian lockdowns, Chinese health officials reported the country's highest-ever number of daily COVID-19 cases on Thursday. And it's not just Shanghai: According to a recent Nomura survey, 45 Chinese cities—home to a combined 373 million people and responsible for about 40 percent of China's economic output—were either fully or partially locked down as of Monday. 

Pfizer and BioNTech announced Thursday that a Phase 2/3 clinical trial featuring 140 children ages 5 through 11 found a 10-microgram COVID-19 vaccine booster dose to be safe and capable of increasing neutralizing antibody titers against the Omicron variant 36-fold compared to two doses alone. The companies plan to apply for emergency use authorization so this age group can receive booster doses. Just 28 percent of U.S. children ages 5 through 11 are currently fully vaccinated.